A lot has changed in the New York City vegan scene in recent years. Some of my favorite vegan restaurants such as V-Note, Gobo, and Pure Food & Wine closed due to the high cost of organic food, rising real estate prices in Manhattan, and other circumstances.
It was sad to hear that these restaurants closed, especially since the food and atmosphere they had were so great, and I have fond memories of times spent there with family and friends. At the same time, however, there's been some exciting and positive new developments in the NYC vegan scene. A few new vegan restaurants always pop up each year and restaurateur Ravi DeRossi is in the process of veganizing most of his 15 bars and restaurants.
With all this transformation taking place, I thought it was time I updated my list of favorite NYC restaurants. For those of you who don't know, New York is mecca for vegans. It is just behind London (the birthplace of veganism) in having the greatest concentration of vegan restaurants in the world. If you visit the city, it's definitely worth checking out at least one, but be forewarned that they can be quite expensive. Then again, everything in the city is expensive and in this case you're paying for quality, organic ingredients and a cool atmosphere.
Hangawi – Midtown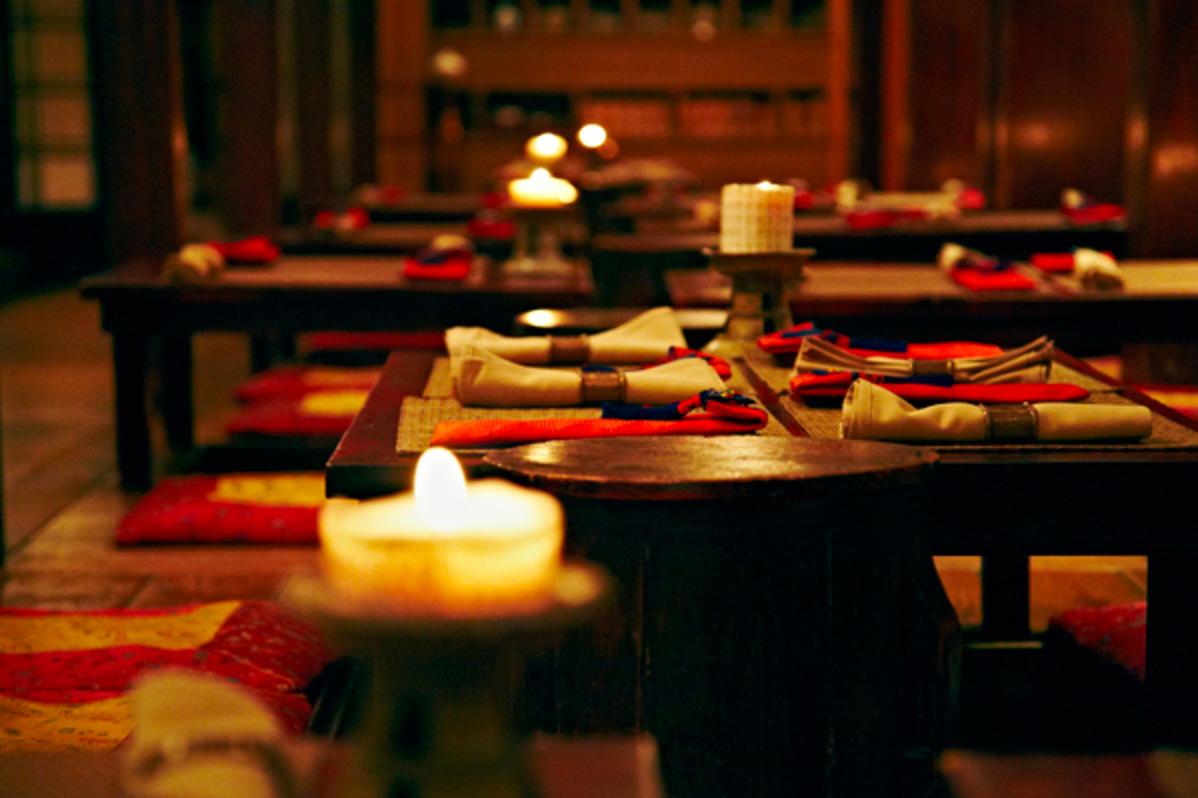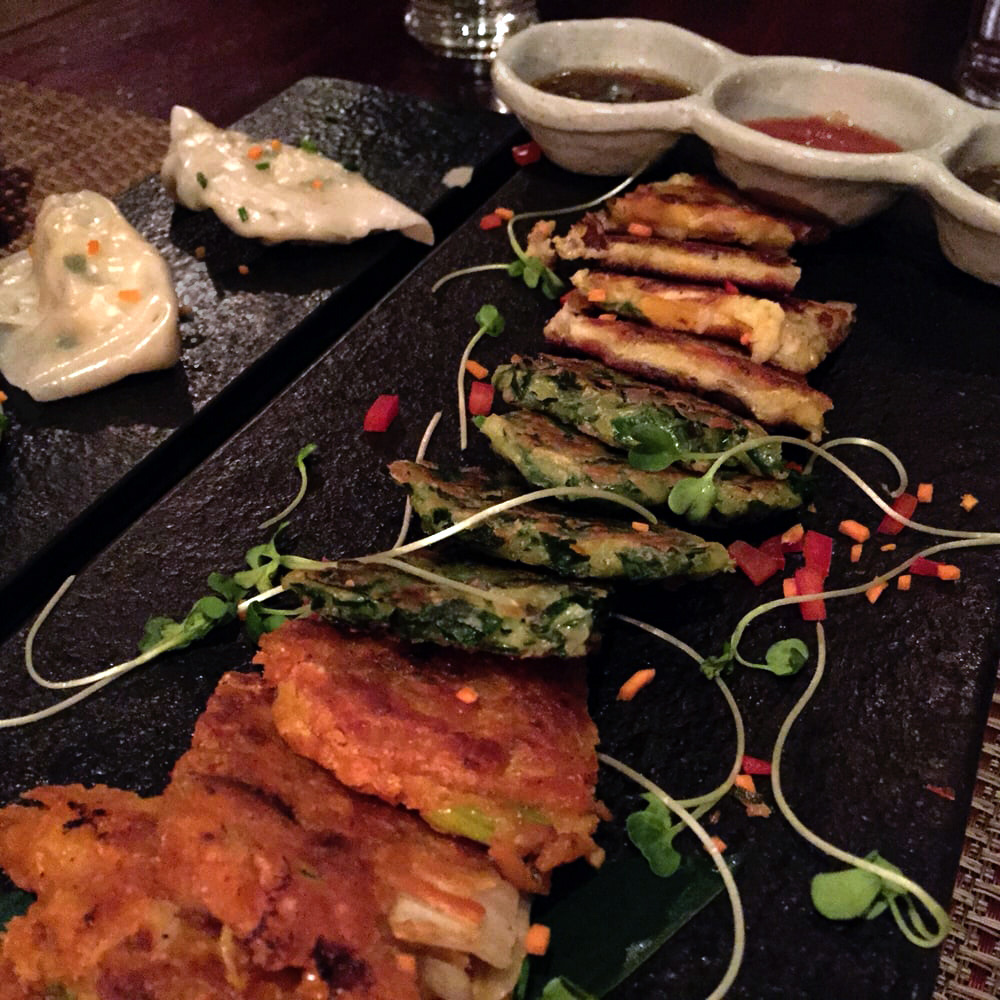 Upon entering Hangawi, you are asked to remove your shoes and are ushered to a table at floor level, with space beneath for your legs. Servers, dressed in traditional Korean clothing, come by with lists of botanical cocktails and food options. The ambience is very zen and spa-like, making for a soothing and tranquil dining experience.
I always get the Avocado Stone Bowl (various vegetables, baked tofu, and avocado over brown rice, served with a delicious chili sauce). If I'm hungry, I'll also order the Kale Dumplings as an appetizer, and the Soy Chocolate Pudding for dessert.
Double Zero – Lower East Side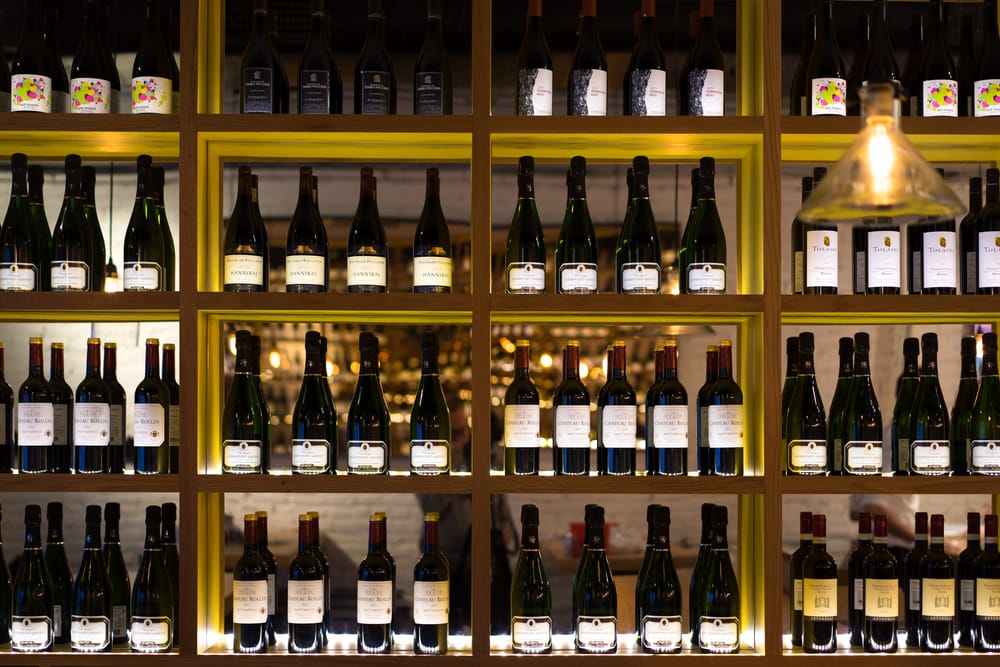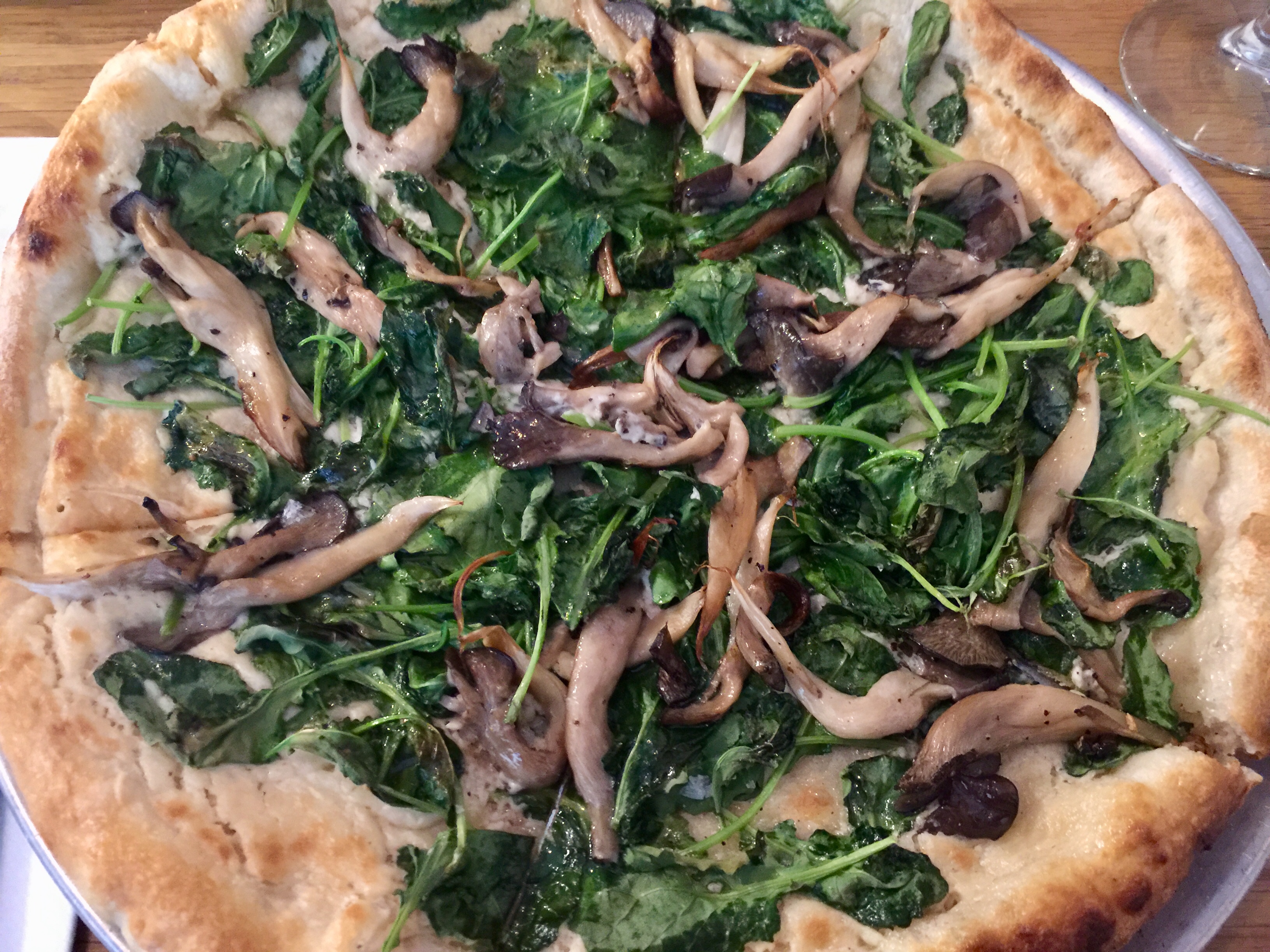 Matthew Kenney owns the Plant Food & Wine restaurants in Venice Beach, California, and in Miami – both of which have won numerous awards.
Double Zero is one of his more recent contributions to the vegan restaurant scene: a plant-based pizza concept, utilizing fresh, organic ingredients and 00 flour, for which the restaurant is named. 00 flour comes from Italy and makes for perfect pizza crust texture, while being naturally lower in gluten than most flour.
They offer a seasonal menu with innovative combinations of fresh vegetables and plant-based cheeses (such as cashew mozzarella and macadamia ricotta). The restaurant has a sophisticated but low-key atmosphere, and is perfect for grabbing a quick happy hour and dinner. What's worked for me and my friends has been ordering one different kind of pizza per person and then sharing them between ourselves.
Franchia – Midtown East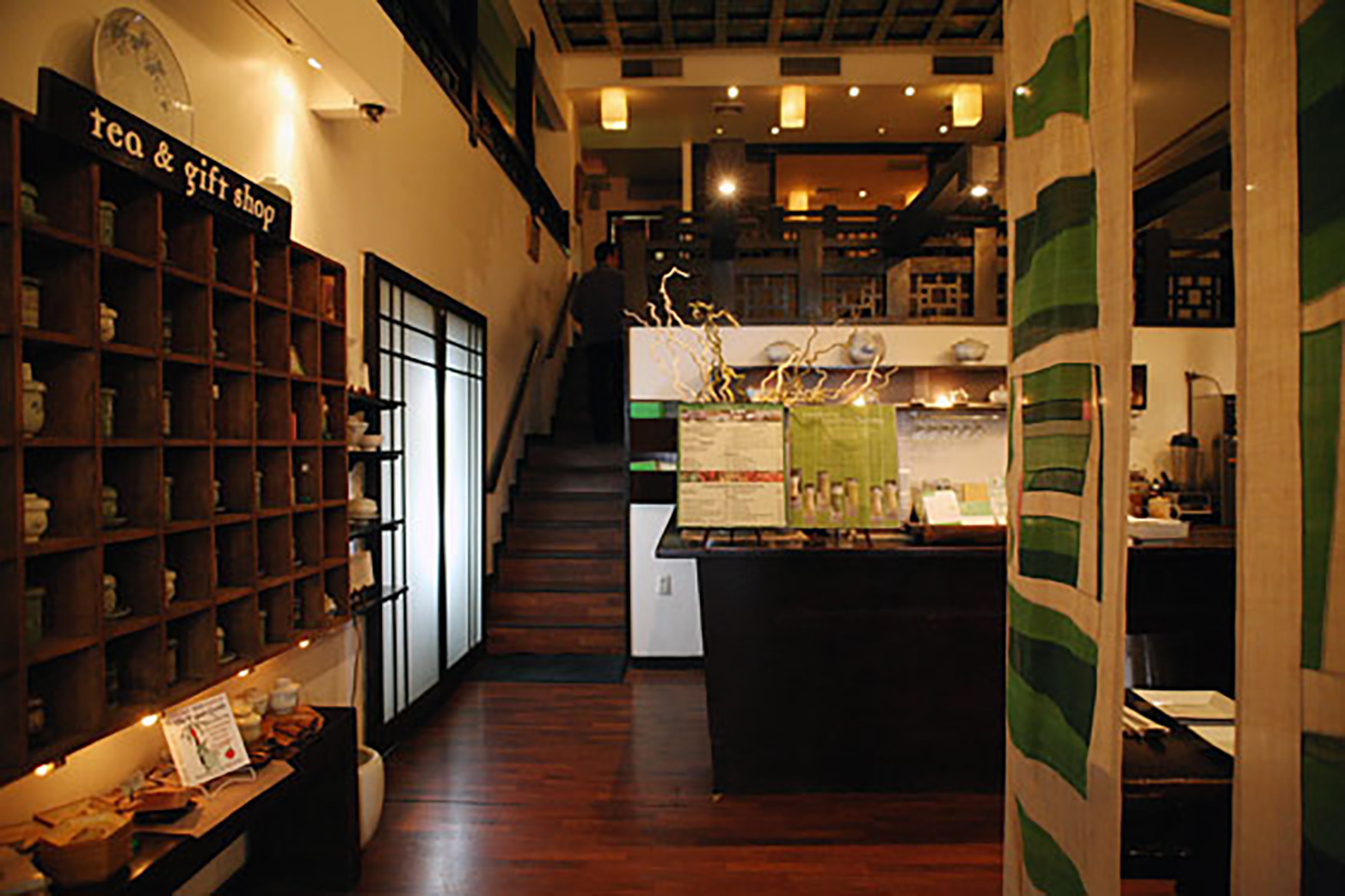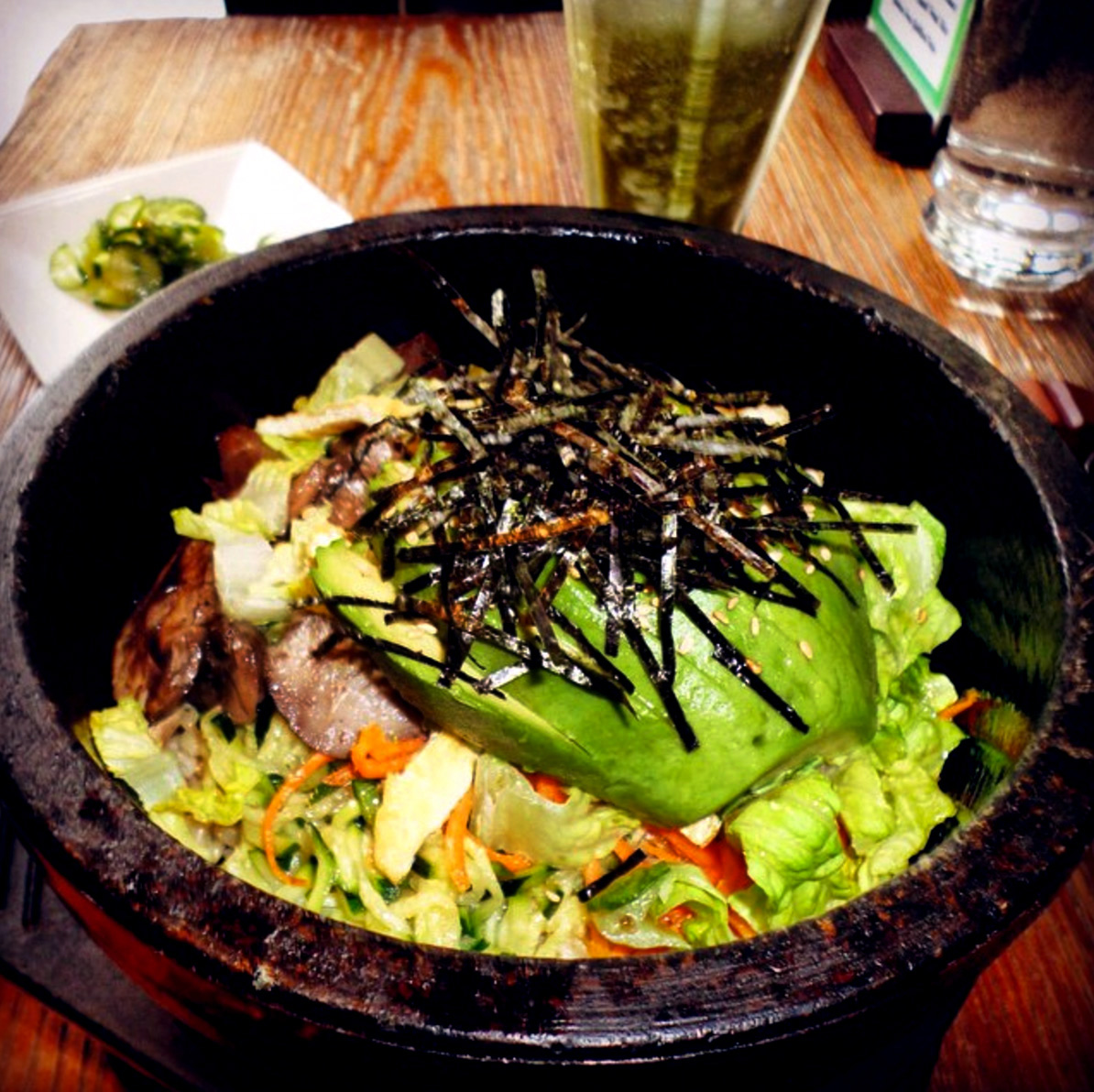 Franchia is the more casual sister restaurant of Hangawi, and is great for lunches with friends if you're in midtown. It has a long list of quality teas you can choose from, including "tealattas" in the spring and summer. As with at Hangawi, my go-to is usually the Avocado Stone Bowl, but sometimes I also order their Spring Rolls, which come with an amazing sauce. And if it's warmer weather, I like to get the Iced Green Tealatta which is so refreshing and comes with soy whipped cream on top!
Caravan of Dreams – East Village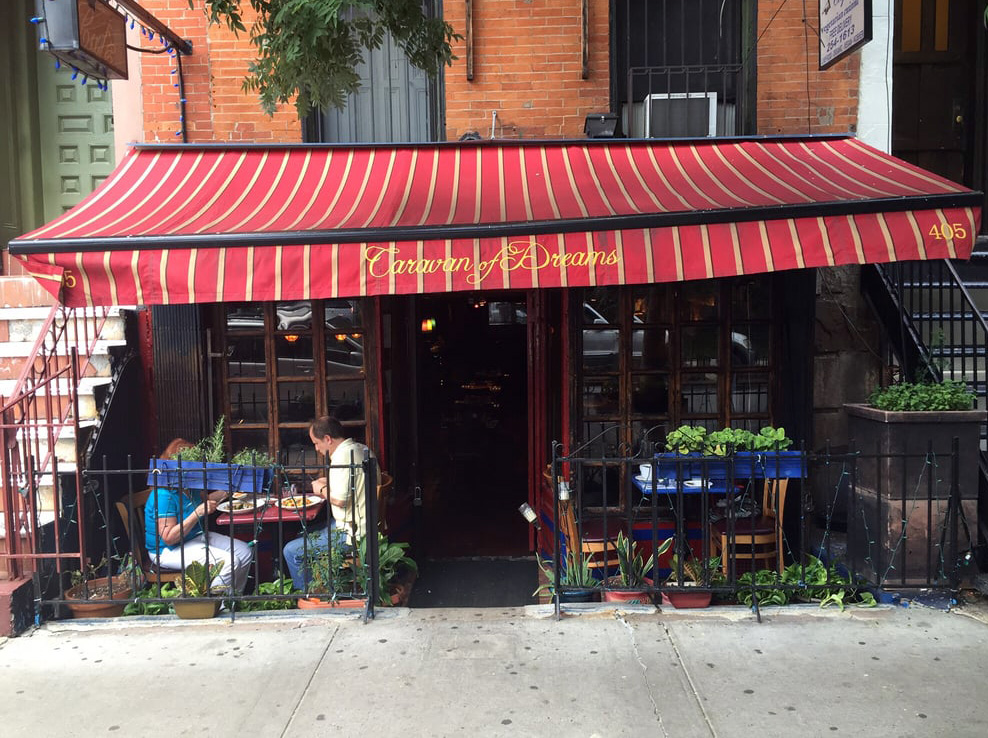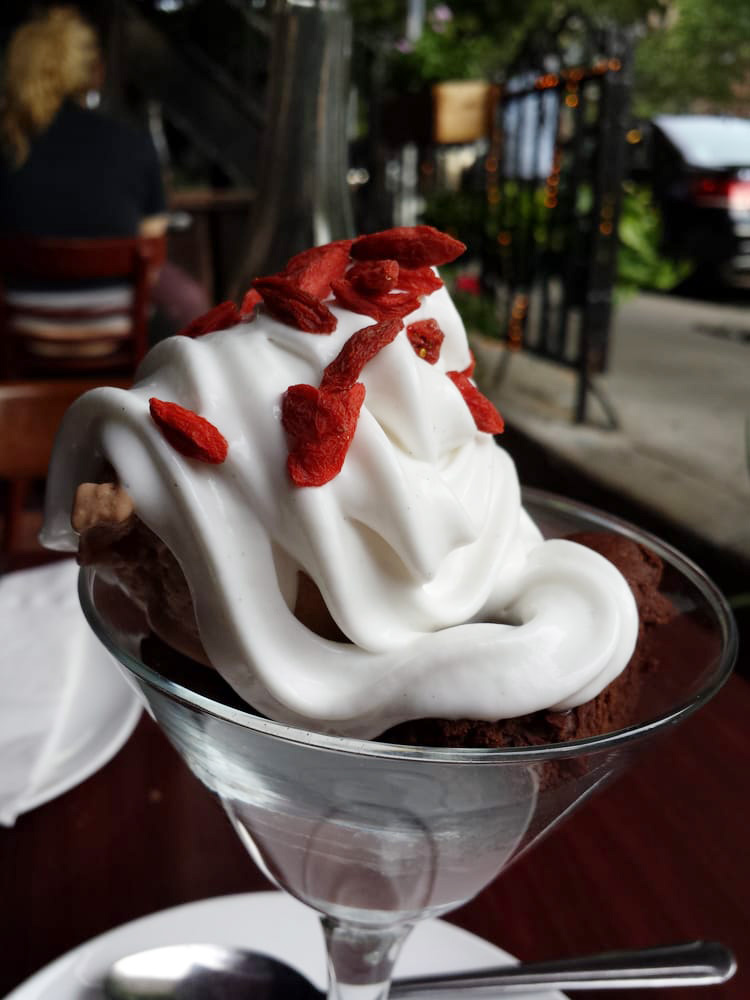 One of the older vegan restaurants in the city, Caravan of Dreams has a cozy and hippyish atmosphere. It's a perfect spot for laid-back brunches, or if you want to grab a casual dinner in the East Village. Their most popular dish is the Wild Rice and Cremini Risotto Croquettes, which I highly recommend, in addition to their Brownie Sundae (pictured above).  With live music playing most nights, the restaurant hosts bands from various genres including world music and jazz.
The Seasoned Vegan – Harlem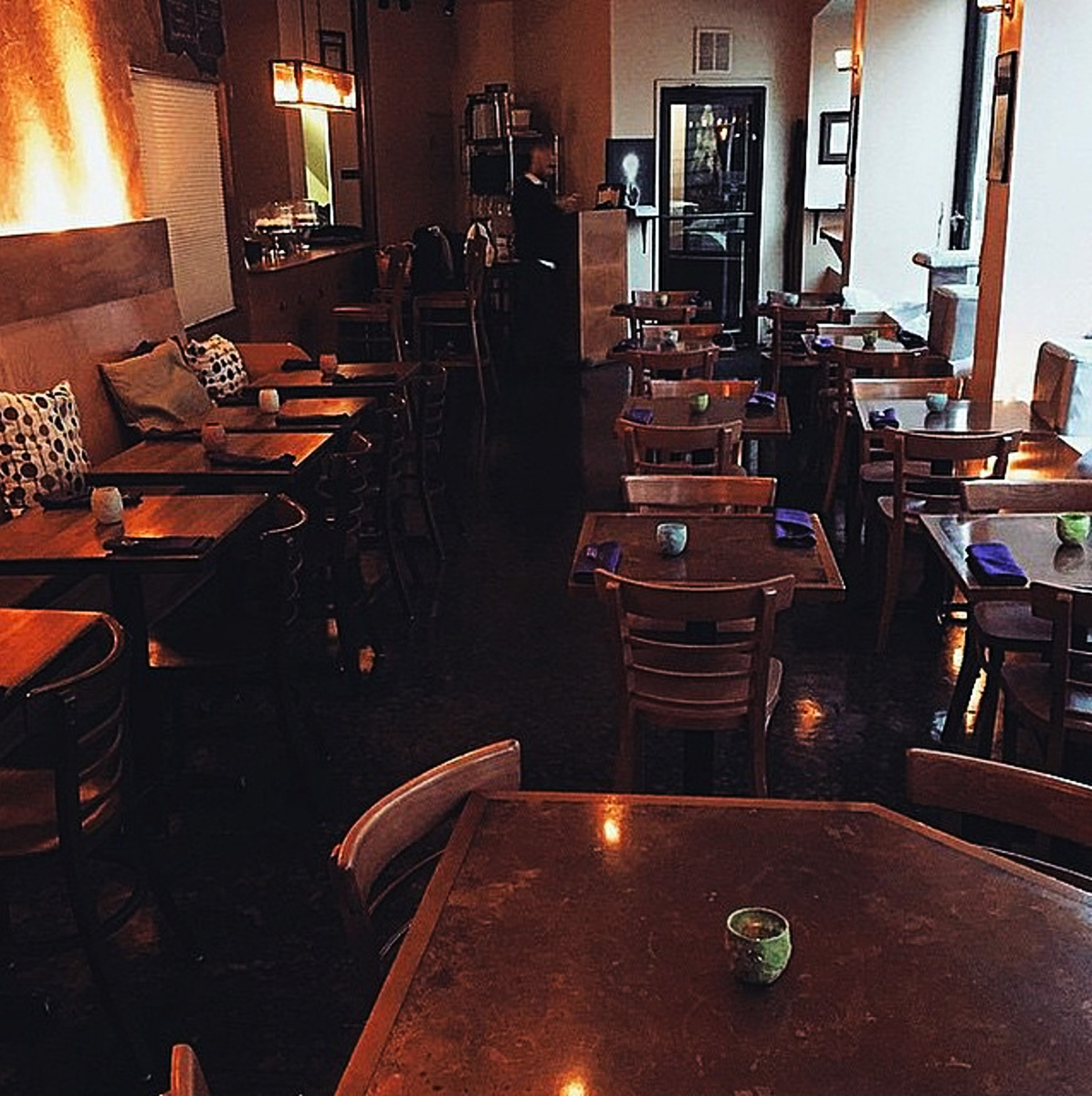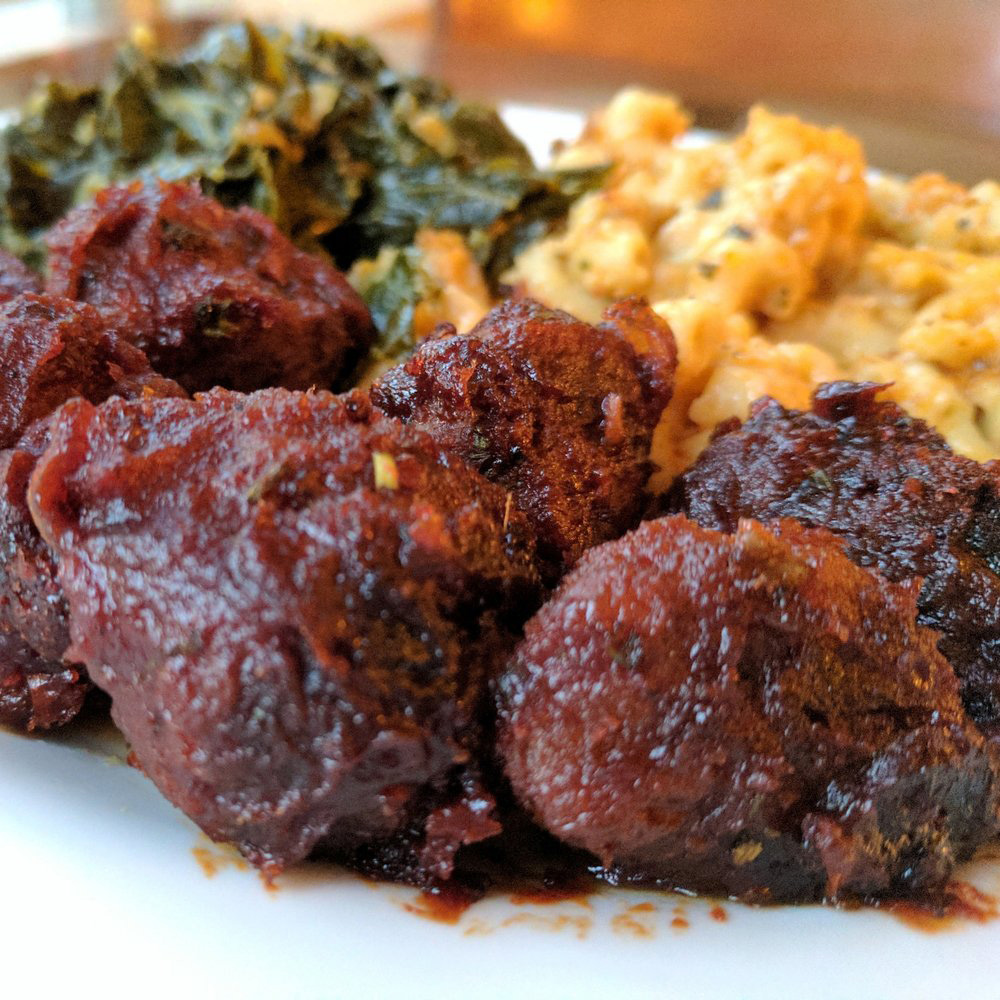 Vegan soul food! Mother and son team Brenda and Aaron Beener opened The Seasoned Vegan in 2014, demonstrating that one can enjoy all the same flavors and textures of traditional soul food from around the world – without all the saturated fat and cholesterol. The restaurant is typically humming with energy as it attracts lots of loyal regulars, but the overall ambiance is soothing, with r&b jams playing in the background.
Items to get here are the "Crawfish" in Garlic Basil Sauce (made with burdock root), Baked Mac  & "Cheese", Pizza Quesadillas (with vegan mozzarella), and Black Pepper "Steak" (soy patties).
Delice & Sarrasin – West Village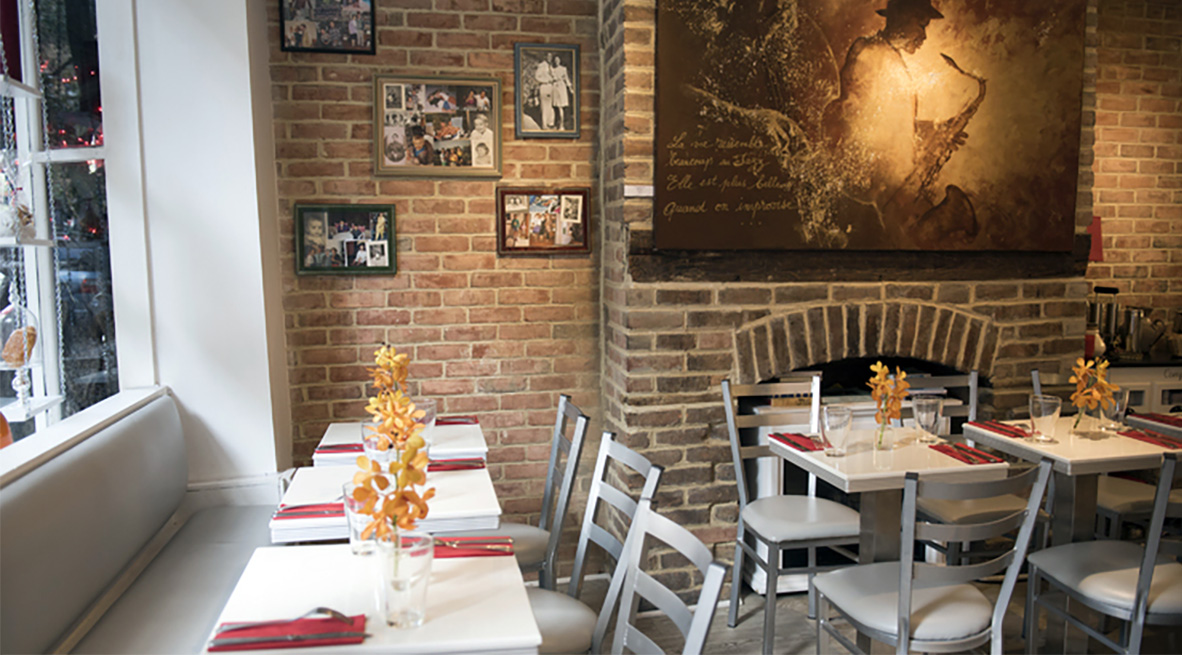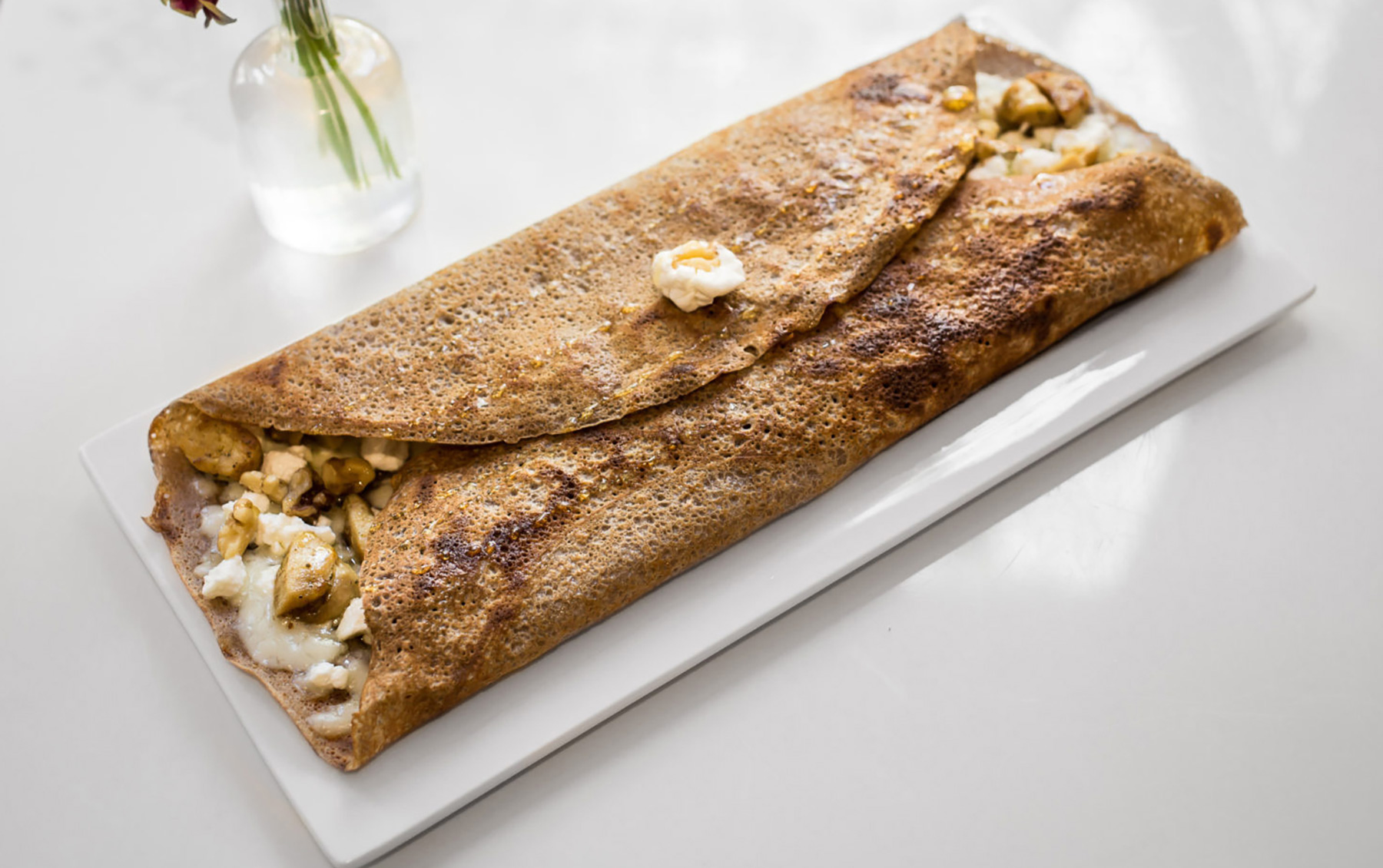 Like The Seasoned Vegan, Delice & Sarrasin is another family-run vegan establishment that emulates the textures and tastes of traditional comfort food – in this case, vegan crepes – both savory and sweet. In 2015, French model Christophe Caron opened Delice & Sarrasin with his parents. As a family, they have been vegan for several years. The task to find the same textures and flavors as traditional french dishes fell to Caron's mother, Yvette, who used to work as a chef in the South of France.
I personally have a special appreciation for crepes as I spent several months living in France as a teenager. When I was there, I was introduced to savory crepes, featuring variations of cheese, eggs, and ham. In a way, I am glad that I wasn't vegan when I lived abroad because my options would have been extremely limited and I would have missed out on trying all the fun traditional dishes. However, that was more than 10 years ago, and a lot has changed since then. The vegan movement is rapidly growing and expanding in France, as elsewhere.
Delice & Sarrasin is a testament to the fact that vegans don't have to give up any of our favorite foods, no matter how niche they may seem. The restaurant offers veganized versions of classic crepes using gourmet vegan cheeses, faux meats, and faux seafood, served in a crepe made with buckwheat flour.
The atmosphere at Delice & Sarrasin is simultaneously modern and quaint, with a distinctly French vibe.
Other vegan restaurants
While the above listed restaurants are my personal faves in the NYC vegan scene, these amazing vegan restaurants are also worth checking out as well. I haven't been to all of them, but they come highly recommended.
Avant Garden – East Village
Bar Verde – East Village
Blossom on Columbus – Upper West Side
Buddha Bodai – Chinatown
Buddha Bodai – Soho
Candle Cafe East – Upper East Side
Candle Cafe West – Upper West Side
Jajaja – Lower East Side
Kajitsu – Midtown East
Ladybird – Washington Square Park
LuAnne's Wild Ginger – Chinatown
Night Music – East Village
Peacefood Cafe Downtown – Union Square
Peacefood Cafe Upper West Side – Upper West Side
Red Bamboo – Washington Square Park
Urban Vegan Kitchen – West Village
Sestina – East Village
XYST – Flatiron