This is one of the most scrumptious toppings in the world, and is up there with one of the easiest to make. Prep time is under 5 minutes, and it tastes remarkably like bacon.
It's great just on its own as a little appetizer or snack, or it can go wonderfully on top of pasta dishes, like my vegan fettuccine alfredo and shells n' "cheese."
Shiitake Bacon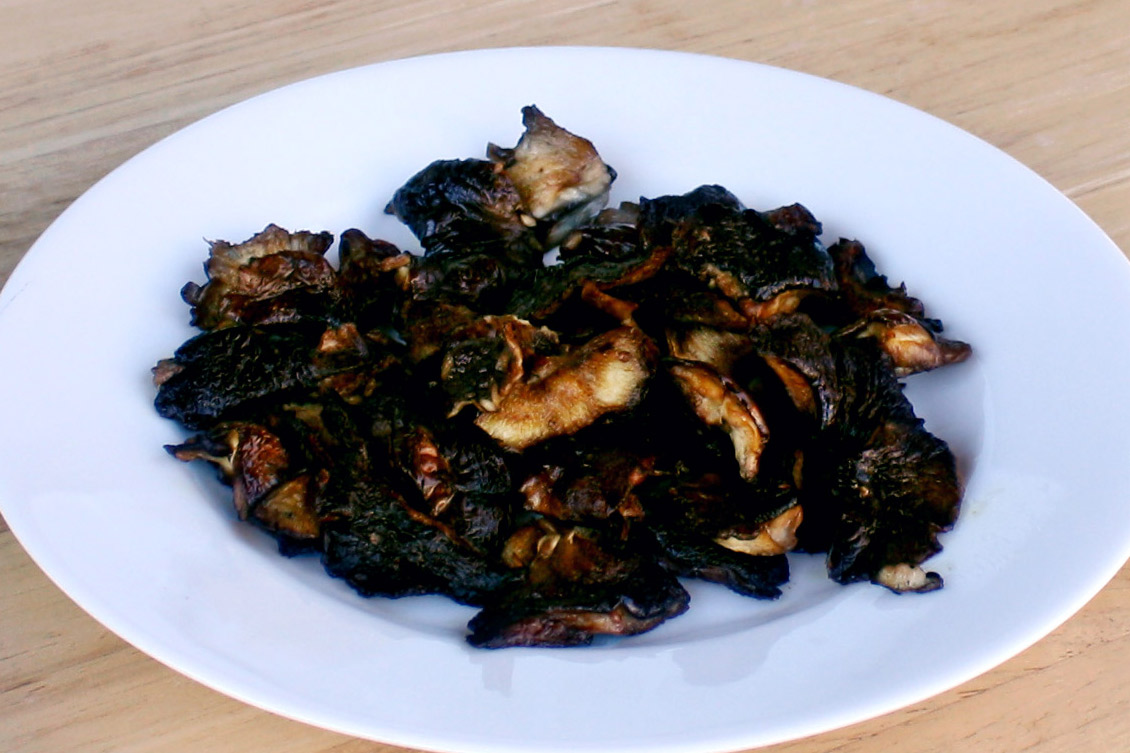 Salty and crispy shiitake bacon. The perfect vegan topping for savory dishes!
Yields: About 4 people as a topping
Preheat oven to 350 degrees.
Combine the olive oil, Braggs Liquid Aminos, liquid salt, sea salt, and cayenne pepper together on a baking sheet.
Add the shiitake mushrooms and toss them in the mixture, so that they're thoroughly coated.
Heat in oven for about 40 minutes, until slightly crispy but still tender.
You are now done! Enjoy.
Preparation time:

5 minutes

Cook time:

40 minutes

Total time:

45 minutes