Henry David Thoreau said it best: "Simplify, simplify." Life is usually better when we keep things simple and look to nature for inspiration and solutions. However, the M.O. of the cosmetics and personal care industry might as well be "Complicate, complicate." Most mainstream body care products contain long lists of complicated chemicals, several of which have been linked to hormone disruption and cancer. They are also usually tested on animals due to their potentially hazardous short-term reactions.
The chemicals in these products are harmful to the planet when they go down the drain and enter the ecosystem, leading to negative consequences for wildlife. And over the long term, these toxins bioaccumulate in our own bodies, potentially causing infertility, birth defects, cancer, and autoimmune diseases.
Instead of heading to your local Rite Aid the next time you go toiletry-shopping, consider going to the nearest health food store or Whole Foods and discovering the varieties of brands there. They smell so much better than regular bath and beauty products, and you'll feel better knowing that they contain natural and healthy ingredients. There is also something to be said about the integrity of these companies. Several of them are Benefit Corporations, have high sustainability standards, and contribute a portion of their proceeds to good causes such as the indigenous supply chain communities in which they were created.
Here is my guide to finding natural products, along with some recommendations for specific products.
Read the ingredients
If you're at a health food store, you're probably in the clear. Otherwise, look for "natural" or "organic," as well as labels saying that it's phthalate and paraben-free. Check the ingredients to see if it has "parfum" or fragrance, as well as any super-complicated chemical names. Generally speaking, the simpler the ingredient list, the better.
Wake up and smell the toxicity
Aside from reading the ingredients, one of the best ways to detect the toxicity in the product is to smell it. Once I started using only natural cleaning and beauty products, my sense of smell became laser-sharp when it came to detecting toxic chemicals. Natural cosmetic products usually either don't have a smell or they are infused with essential oils. If it has un-natural or chemical odor, this indicates that it probably contains phthalates, parabens, synthetic fragrances and / or other sketchy chemicals.
My favorite natural products
I am continually on the lookout for different brands, but here are a few  brands that I've stuck with over the years.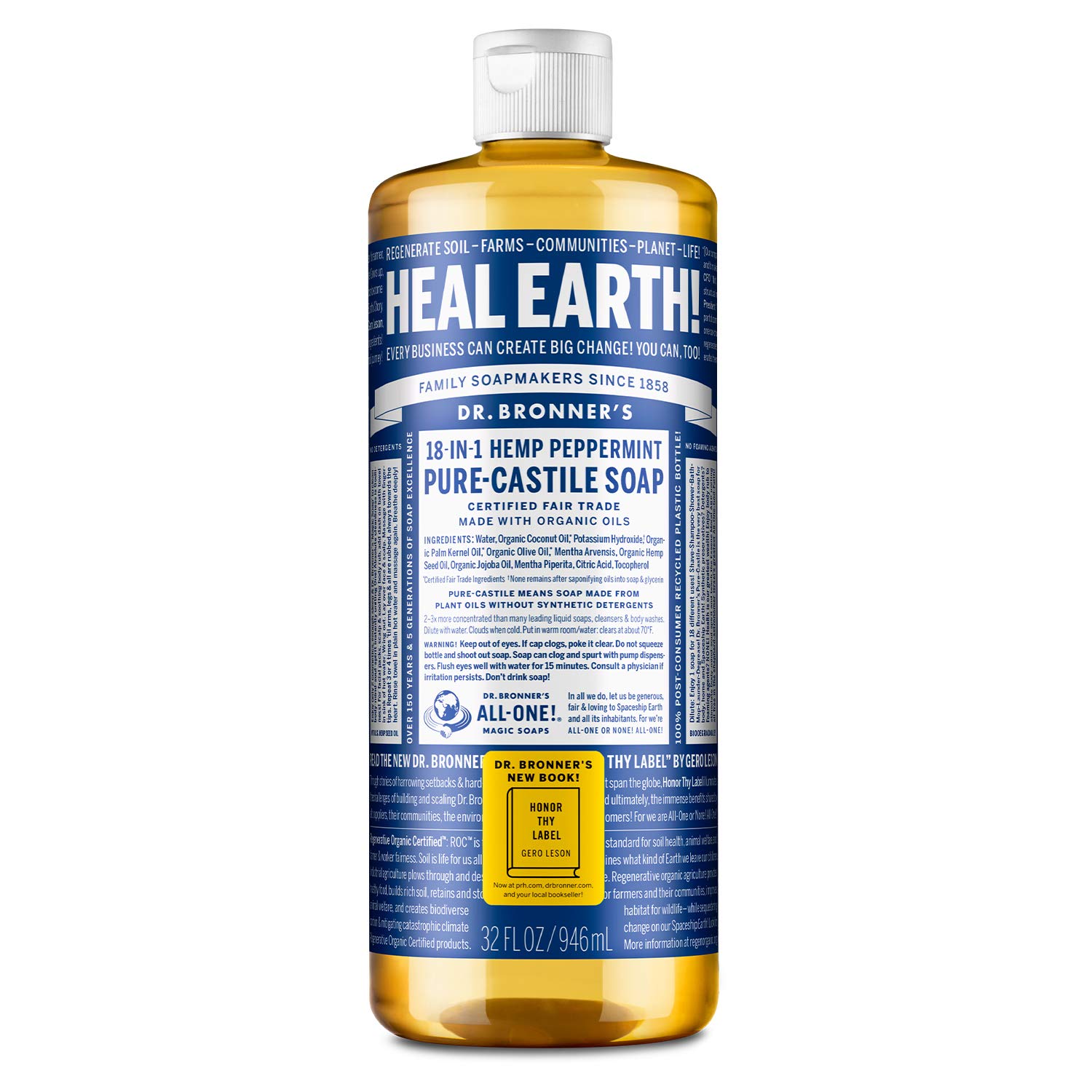 This family-owned and run business uses natural, ethically and sustainably sourced, and fair trade ingredients. The current owner, David Bronner, is a vegan, as well as an animal rights and environmental activist.
The peppermint version of their soap was popularized during the hippy era and has been a reliable fixture in health food stores throughout the decades. You can now find their soap practically everywhere, including mainstream supermarkets and pharmacies.
Their 18-in-1 castile soap has many uses including as a body wash, shampoo, dishwashing soap, and laundry detergent. I use it as a body and face wash, shampoo, dishwashing soap, and general cleaning around the house. All of the scented varieties of the soap (they also have a non-scented version) are infused with quality essential oils and smell amazing.
I love the eucalyptus, lavender, and almond versions (I usually alternate between these when cleaning dishes), but my favorite is the peppermint variety which is truly magical. Showering with the peppermint soap is the best! It gives your skin an invigorating tingling sensation, and leaves you feeling super clean and fresh.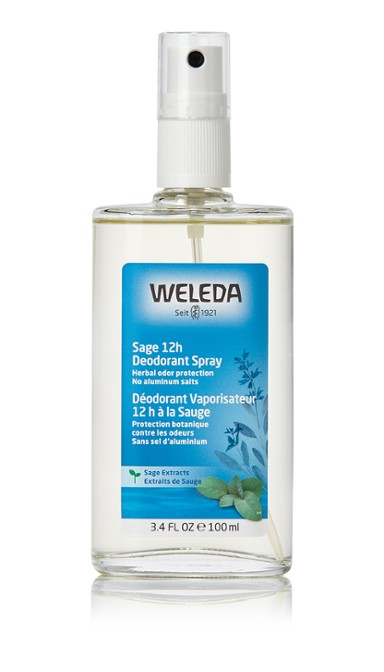 Weleda is a hundred-year-old Swiss brand that whose founders included the Austrian philosopher Dr. Rudolph Steiner, Ita Wegmam (one of the first European female medical doctors), and a German chemist and pharmacist Oskar Schmiedel. Their products were intended to "reconnect the body with its natural rhythms."
Calling themselves "a people-and-planet over profits brand," Weleda offers a wide array of fair trade, non-toxic, cruelty-free, and synthetic fragrance-free products. Most of their products contain essential oils sourced from either their biodynamic farm or from small farms with which they have fair trade agreements.
Their company philosophy states "we believe nature offers the best solutions to every beauty and wellness need." I could not agree more!
I particularly love Weleda's sage deodorant, which not only smells great, but takes an unusual approach to addressing body odor. Most deodorants clog your pores, which undermines your body's ability to detox (sweat is one of the body's primary detoxification pathways). Weleda's deodorant allows your body to breathe, while neutralizing B.O. I highly recommend the Sage version, which is a refreshing, gender-neutral scent.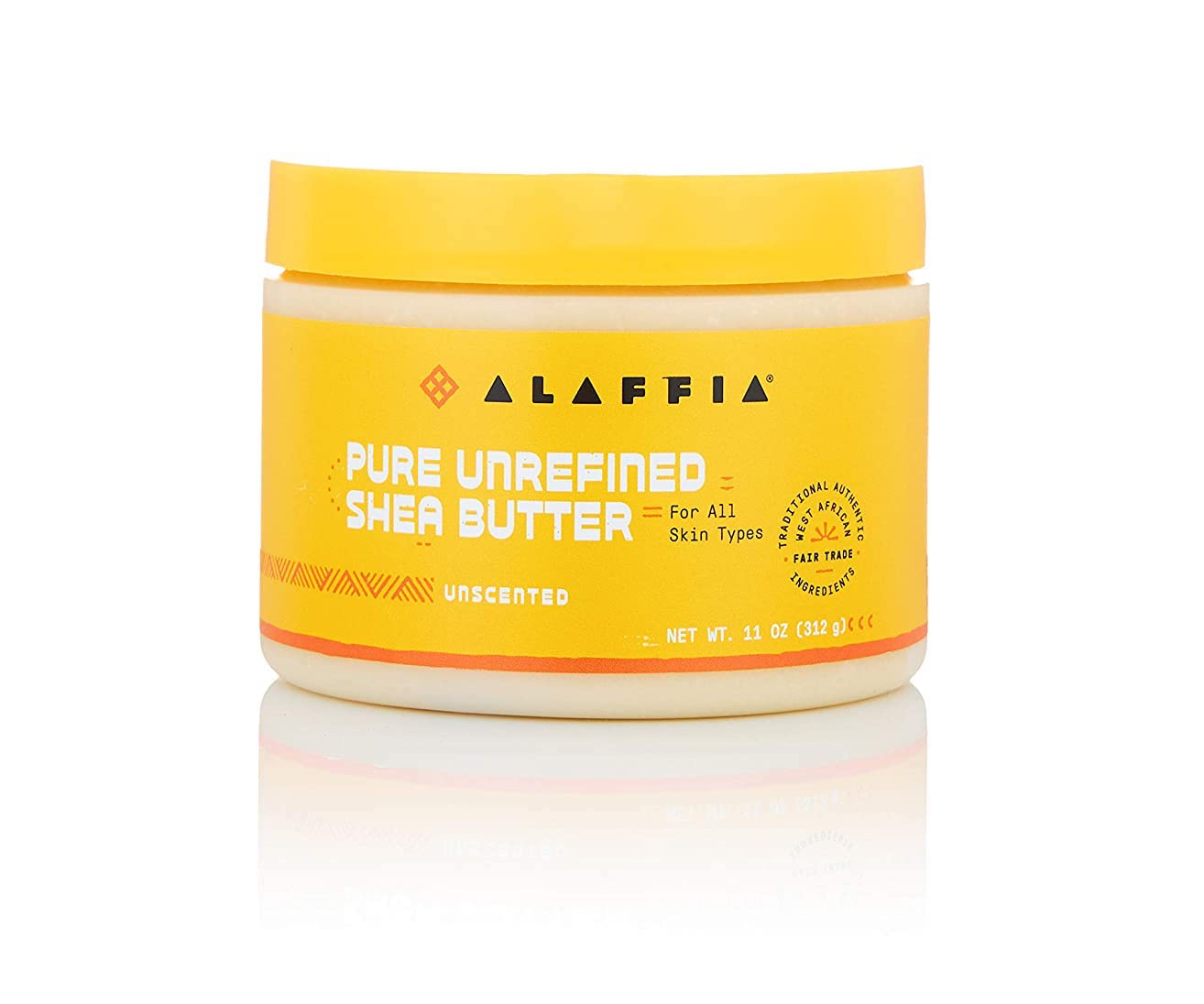 Alaffia is a social enterprise that sources their shea butter from women-run cooperatives in West Africa, and funds projects that support maternal care, education, sustainability, and vision care.
I keep a big jar of Alaffia's shea butter on my nightstand to moisturize my hands, and another in the bathroom for moisturizing my face and body. It's creamy and rich, without being greasy.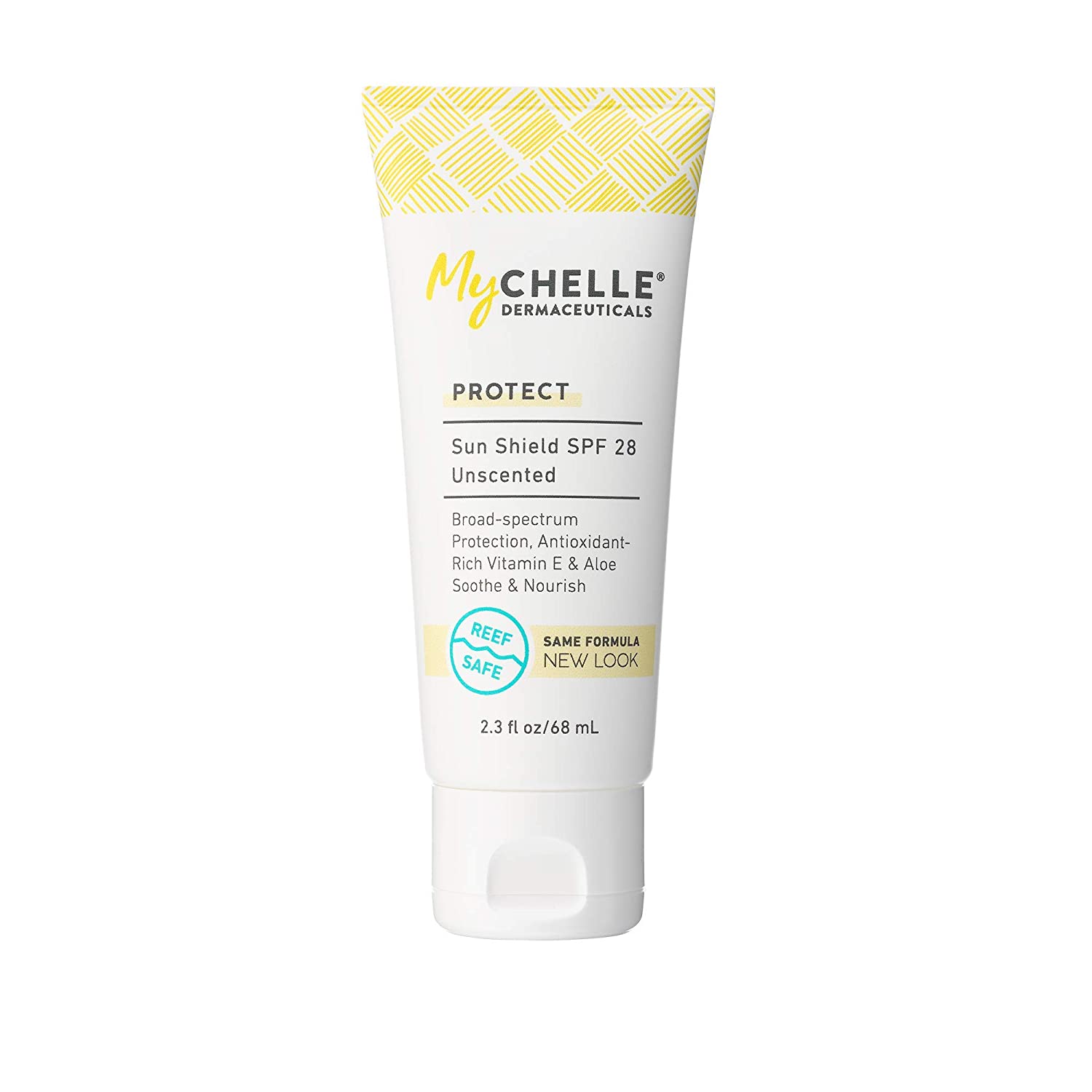 MyChelle has a great collection of natural skin products that are cruelty-free, as well as free of phtalates, parabens, and artificial fragrances. Their sunscreen products are reef-friendly (most brands of sunscreen contain toxic chemicals that are harmful to the ocean), and they also work in partnership with the Coral Restoration Foundation.
The sunshield cream, stick, and liquid tinted lotion work well at blocking out the sun, and are neither oily nor drying. I especially appreciate that they don't have a smell (lotions with fragrance have a tendency to irritate my eyes).
For my oral health needs, I rely mostly on Eco-Dent's line of products. The baking soda in their toothpaste makes for great chemical-free foaming action and the essential oils in it are super-refreshing. In addition to their daily care toothpaste, I sometimes use their whitening toothpaste, which happens to be a cult favorite. I also use their mouthwash, which contains herbs and essential oils that support gum health, as well as their natural dental floss.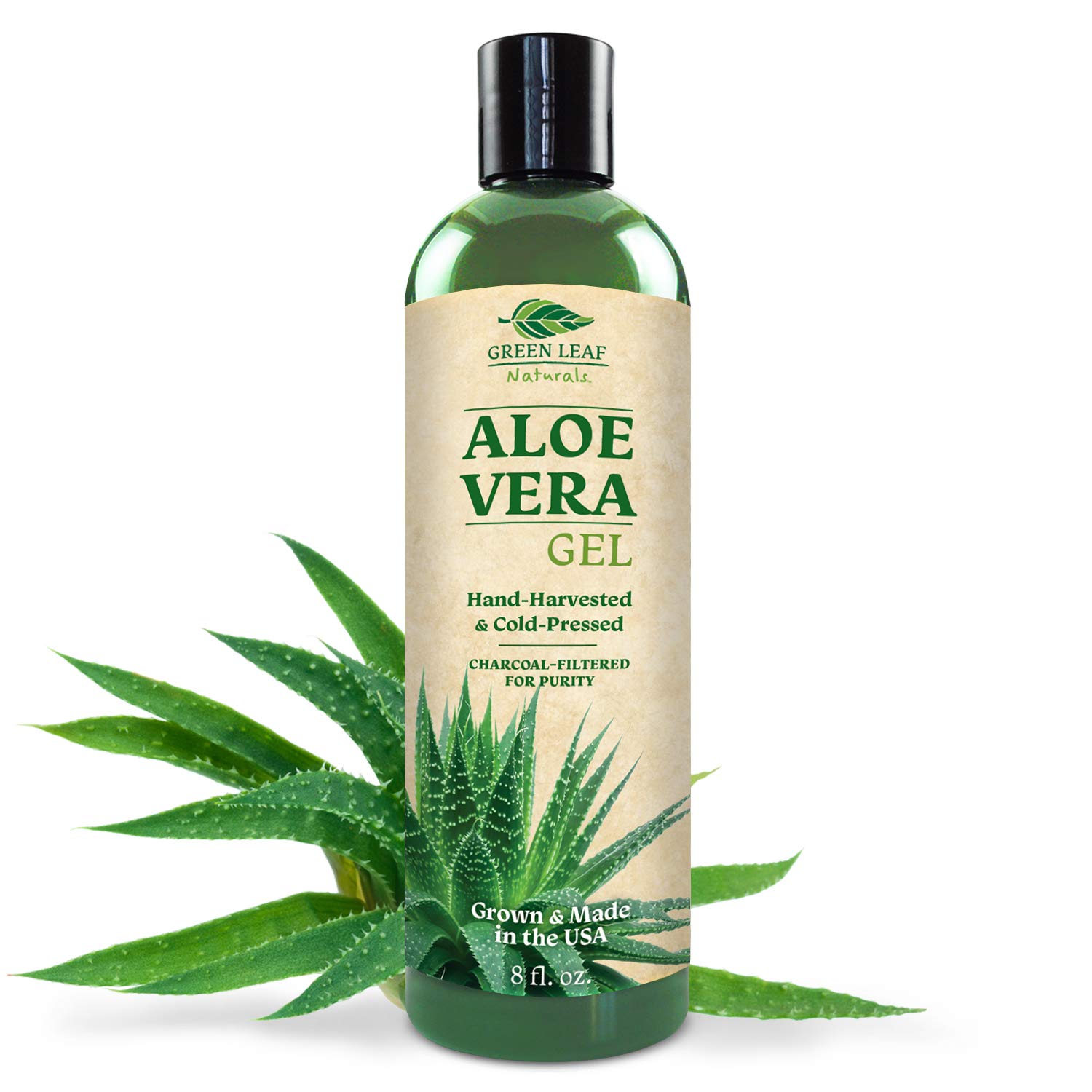 Green Leaf Natural is run by two couples who have a passion for natural and organic living. Their website states, "The rejuvenating and life-giving properties from Mother Nature's botanicals have been with us for centuries. They bring life and beauty to skin and hair as opposed to synthetic chemicals which are often toxic and destroy cells." Yes!!
Green Leaf Naturals makes the only bottled aloe vera I've come across that has the same consistency of straight-up aloe. Most topical aloe vera products contain thickeners and emulsifiers, which can have a sticky residue. Green Leaf Naturals' aloe, on the other hand, leaves your skin and hair feeling smooth and soft.
I use their aloe as a face serum and leave-in hair conditioner. It's also good to have this stuff on hand should anyone in your household get a sunburn.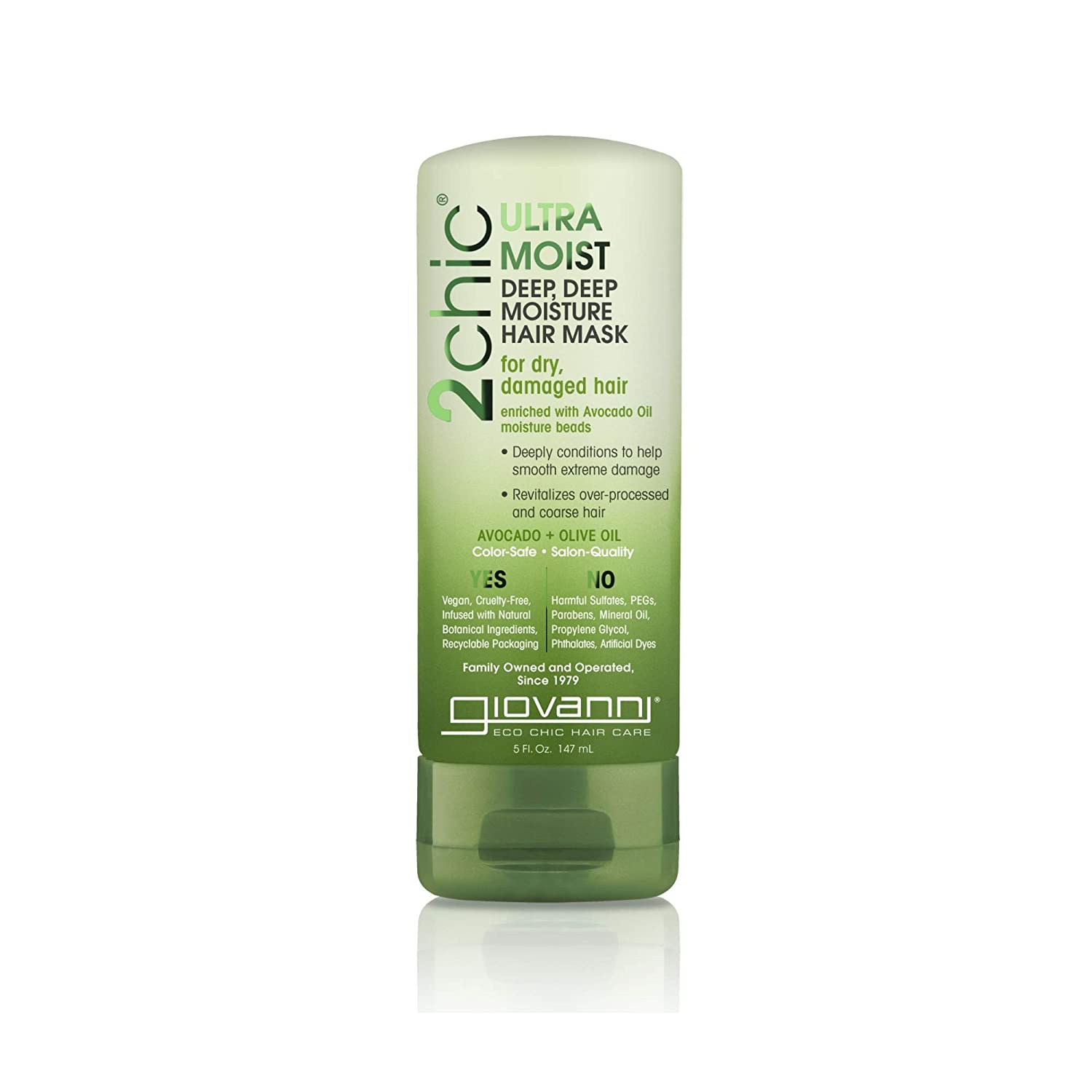 As someone with very coarse hair, I've searched for years for a conditioner that would make my hair manageable. It was a relief to finally stumble upon Giovanni 2chic line! The conditioners that I've found work best are the avocado and olive oil hair mask and the coconut and blackberry conditioner, which miraculously leave my hair feeling silky.
If you have more fine or oily-prone hair, I would recommend trying some of the other products Giovanni offers.
Owner James Giudotti, who inherited the company from his father, wanted to "create a fashion-forward company to meet the needs of the natural consumer," bridging the gap between natural and professional hair care.
Conclusion
These days there are so many amazing natural personal care brands out there, and the selection is getting better all the time. Natural products are more effective, smell better, and make you feel like a more mindful consumer. Believe me, once you've gone natural you will never go back.