I first got into watching documentaries as a senior in college, when I was taking a course on independent films. Every week our class would watch "indie films," films outside the major film studio system that are either quirky, gritty, or deal with fringe topics that don't normally get coverage in the mainstream media. As part of our course, we went to the Sundance Film Festival in Utah for 10 days. This was a very cool experience in which I developed an appreciation for independent films, and in particular documentaries. I hadn't realized up until that point how engrossing documentaries could be and that they were one of the best ways to learn about a particular topic.
I now think it's important to be in the habit of continually watching documentaries. Knowledge is power, and once we start to become more we expose ourselves to different ideas and concepts that aren't covered in the mainstream media, the more compelled we will be step into the role of activist.
Below is a list I've curated of some of the best documentaries about health, the environment, and animal welfare. At the end I share my favorite buttery vegan popcorn recipe.
My roundup of favorite documentaries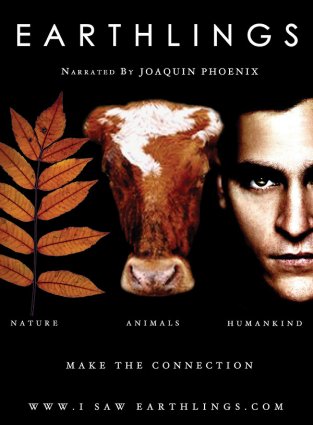 Bring your tissues – this film is excruciatingly painful and heartbreaking to watch. Earthlings takes an unflinching look at our society's treatment of animals, drawing parallels between speciesism and racism, sexism, and other forms of prejudice and domination. Footage obtained from hidden cameras unveils the nightmarish realities of animals used for food, clothing, entertainment, and scientific research that are otherwise well-hidden from view. Watch Earthlings and you will never think about animal exploitation industries the same way.
Available on YouTube. 
A fun, lighthearted, and educational documentary following the lives of 3 omnivorous New Yorkers as they experiment with eating a vegan diet for 6 weeks. It's a great one to watch with friends, family, and even kids!
Available on Netflix and Amazon Video.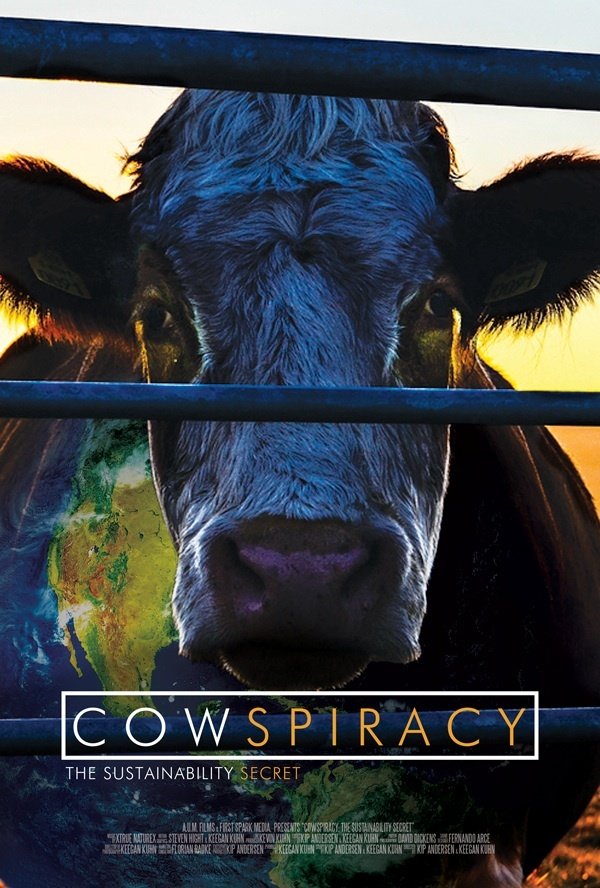 Cowspiracy is a must-see for anyone who cares about the environment. The documentary follows Kip Anderson, a young environmentalist, in his quest to get to the bottom of why the mainstream media and environmental organizations refuse to acknowledge animal agribusiness as the #1 cause of environmental degradation.
Available on the website Cowspiracy and on Netflix.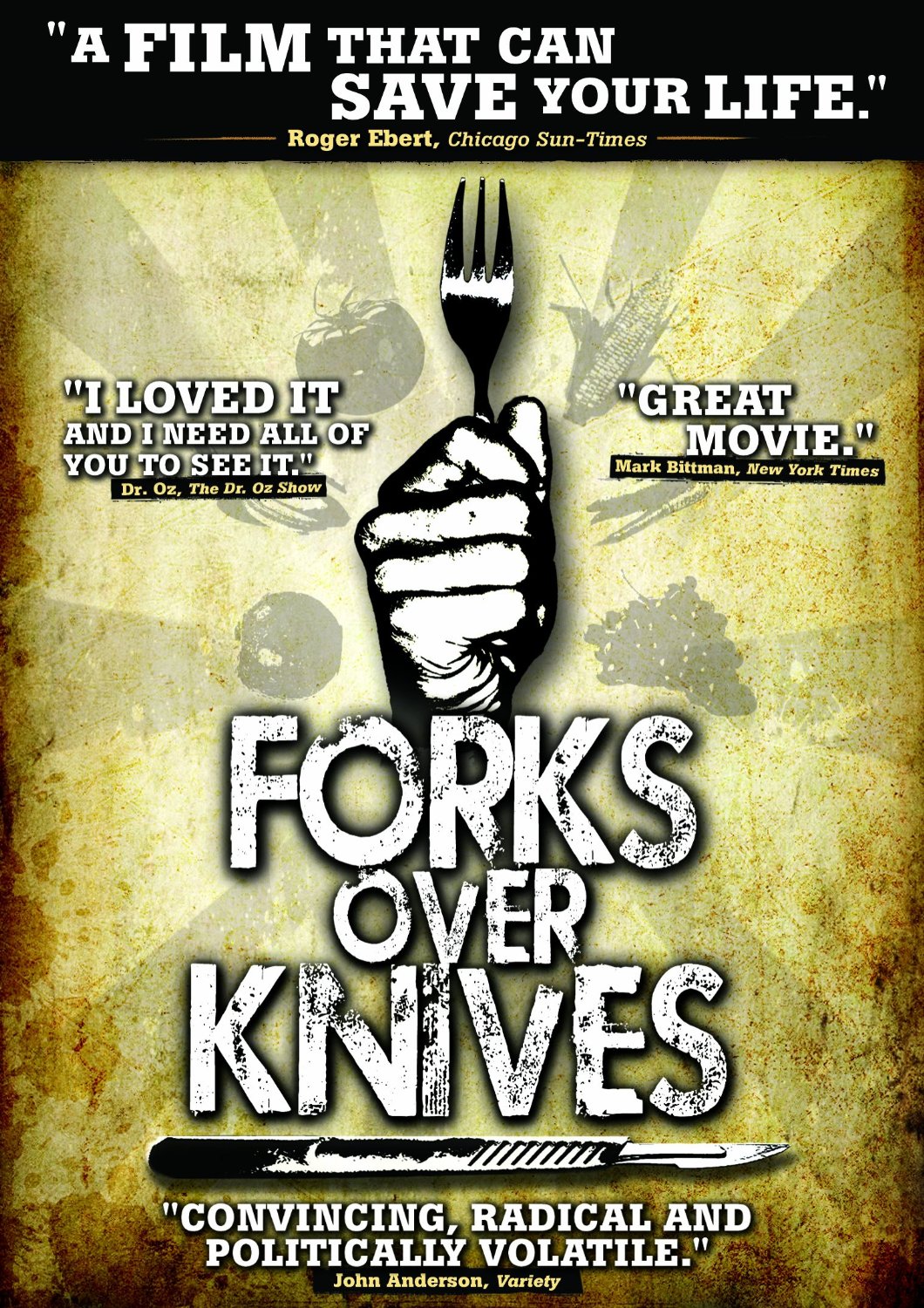 Forks Over Knives makes the bold claim that diseases of affluence such as cancer and heart disease can be prevented and / or reversed by adopting a plant-based diet. It follows the career trajectories of Dr. T. Colin Campbell, a nutritional scientist at Cornell, and Dr. Caldwell Esselstyn, a former head surgeon at the Cleveland Clinic. Despite having grown up on a dairy farm, Dr. Campbell stumbled upon a discovery in his research that would contradict all of the conventional wisdom society taught about nutrition. His findings around the strong correlation between animal protein consumption and cancer compelled him to get involved with largest nutrition study ever conducted, The China-Cornell-Oxford Project, to observe the effect that consumption of meat and dairy has on people's health. Meanwhile, Dr. Caldwell Esselstyn undertook a 12-year study in which 18 of his patients abstained from animal products. The data from Dr. Campbell and Dr. Esselstyn's research was nothing short of astonishing.
Available on Netflix and Amazon Video.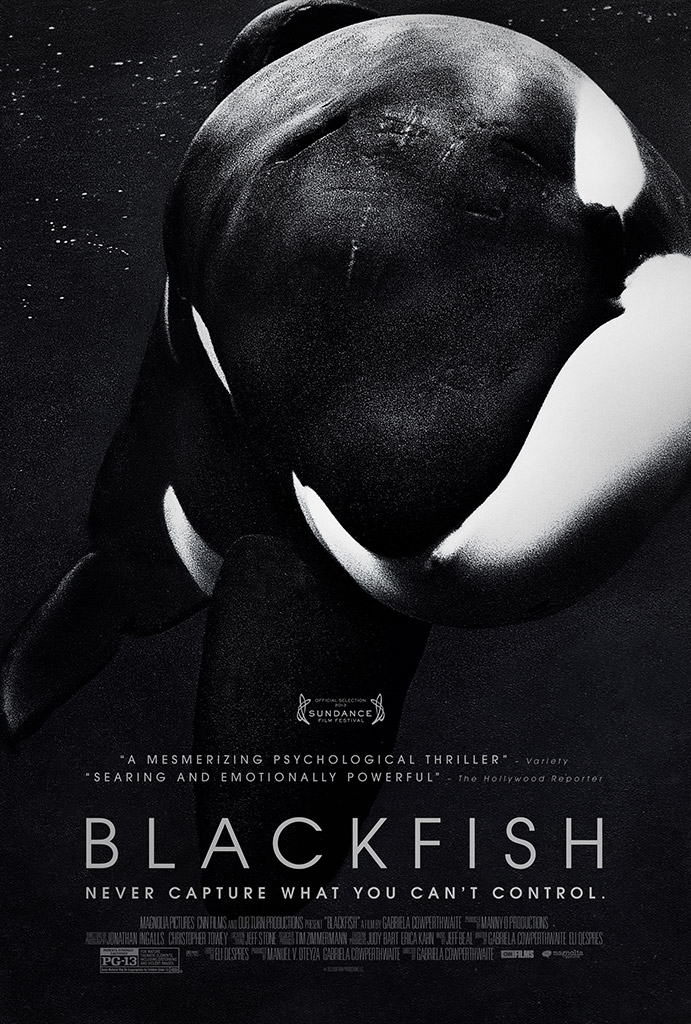 What is it like to be a 23 foot long killer whale living in a 60 x 80 foot tank at SeaWorld? Though SeaWorld's public relations efforts would have us believe that SeaWorld is paradise for its marine mammals, Blackfish shows us another side of the story. Documenting the life of Tilikum, who was abducted from his family and natural habitat in 1983, Blackfish reveals what decades of captivity and isolation can do to a being that's wired for complex social bonding and swimming up to 100 miles per day. Orcas have never killed humans in the wild, and yet Tilikum has been implicated in the deaths of 3 people during his tenure at SeaWorld. In the film we also learn that SeaWorld managed to obscure many facts surrounding the deaths, thereby misleading its employees.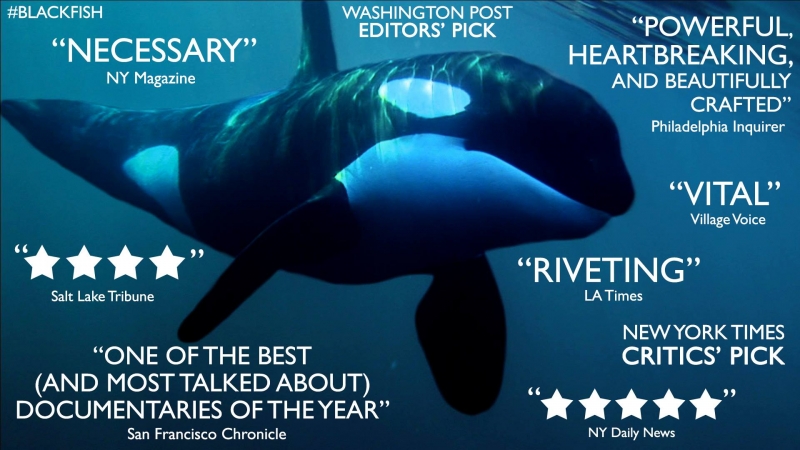 Available on Netflix and Amazon Video.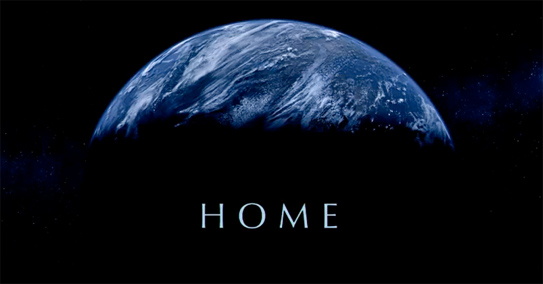 What is the earth and what is our relationship to it? Using mesmerizing aerial cinematography, Home conveys the story of planet earth and how animals and nature are interdependent on one another. With Glenn Close narrating over a dramatic score, we learn of the insidious ways we humans are ravaging the planet and its resources, and the catastrophic consequences this is beginning to have, not only for ourselves but for the other beings we share the planet with.
As Glenn Close, the narrator, says, "Everything is linked. Nothing is self-sufficient."
The documentary is directed by Yann Arthus-Bertrand, who is famous for his aerial photographs and book Earth from Above.
Available on YouTube.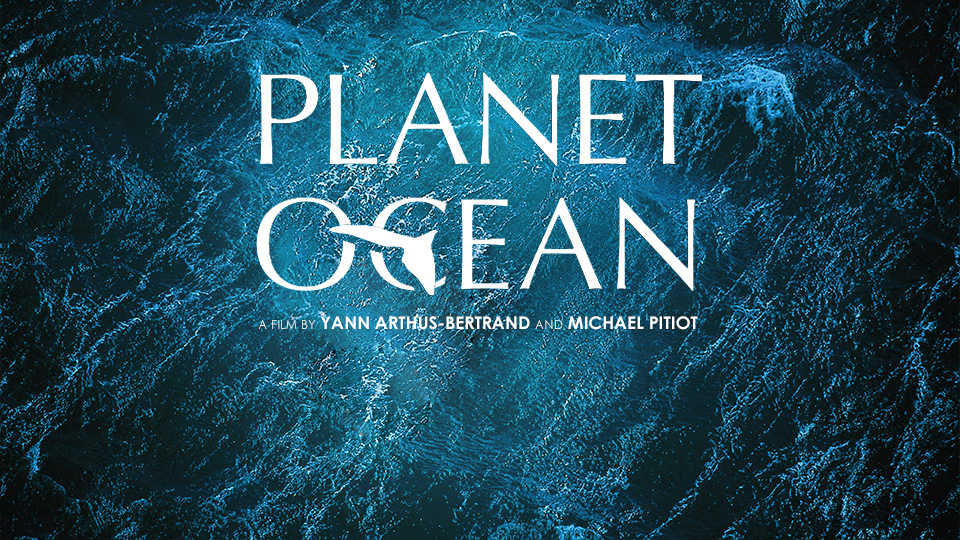 Also directed by Yann Arthrus-Bertand, Planet Ocean teaches us all about the ocean: how it developed, how the organisms within work synergistically to support one another, and how we ourselves are completely dependent on it for survival. As in Home, which Arthrus-Bertand also directed, we are presented with the great irony that although we need a healthy environment for our survival, our society aggressively seeks to plunder and destroy it at every opportunity.
Like Home, Planet Ocean is beautifully shot. But while Home relied primarily on aerial footage, Planet Ocean's cinematography takes place mostly under water.
Available on YouTube.
Vegan Buttery Popcorn
Delicious and easy vegan popcorn recipe with "butter" and hemp seeds.
Yields: Serves 1 hungry person; 2 not as hungry people
1/3 cup popcorn kernels or 6 cups air-popped popcorn
2 tbsp vegan butter (I like Miyoko's Creamery)
2 tbsp hemp seeds
1/2 tsp sea salt, or to taste
Either pop the unpopped popcorn or pour the pre-popped popcorn into a big bowl, put to the side.
Heat the vegan butter in a sauce pan over low to medium heat for a minute or until it melts. Add the hemp seeds and sea salt and mix well.
Pour the butter-hemp seed mixture over the popcorn and toss with large spoons or spatulas.
Keep some napkins on hand as it can be a bit greasy. Enjoy!