Being vegan in our society is no easy task, given that almost every single sector in our economy relies on some form of animal exploitation. Of course, perhaps the greatest logistical challenge for vegans lies in finding dairy and meat-free food when the overwhelming majority of food in our culture is not vegan. But in my experience, finding vegan clothes can be even harder sometimes.
Winter is an especially tricky time fashion-wise for vegans, as not only do we have to scrupulously check clothing labels for leather or wool, but we must also keep an eye out for down and fur.
Until I became vegan, I always wore down coats in winter. As for fur, my mother owned a mink coat when I was growing up, and I used to love opening the closet just to pet it because it was so soft.
After going vegan, however, I became more aware that down and fur – like wool and leather – were products of animal exploitation. And that behind every luxuriously soft down or fur coat was a story of pain and suffering inflicted upon animals.
When we pay for coats made with fur or down, we may get something to keep us warm throughout the winter months. But what do the animals get in exchange for the exploitation and mutilation of their bodies? Pain and suffering, and not much else.
Usually, if we buy down and fur – or anything that contains an animal product for that matter – we don't consciously make the connection that it came from an animal that is or was living and breathing. We just see the end product, and know that in our society, fur, leather, wool, and down, are considered better quality.
However, as I've said before, I believe that if more people actually saw video footage of how animals used in the fashion industry were treated, they would not be so nonchalant about buying and wearing these products.
So where do down and fur come from and why should we care?
Down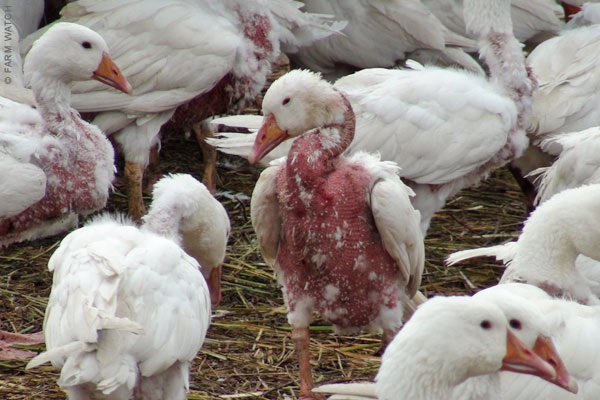 80% of down and feathers come from China, which has no animal welfare regulations
The majority, 90%, come from ducks
Most ducks who are used for down are also used for eggs, meat, or foie gras
Every time we buy a product with down, there's a good chance that we're supporting the despicably cruel foie gras industry
Down comes from the soft undercoating of waterfowl, beneath the top layer of feathers with quills
Feathers are violently torn from the bodies of ducks both after they've been killed and when they're still alive
In the latter case, the sensation is extremely painful. Skin is often torn, only to be quickly sewn back together without anesthetics
According to Gentle World, "Most birds are probably live plucked many times before they are killed for their flesh or organs and then their down feathers are taken from them again and for the final time after death"
Fur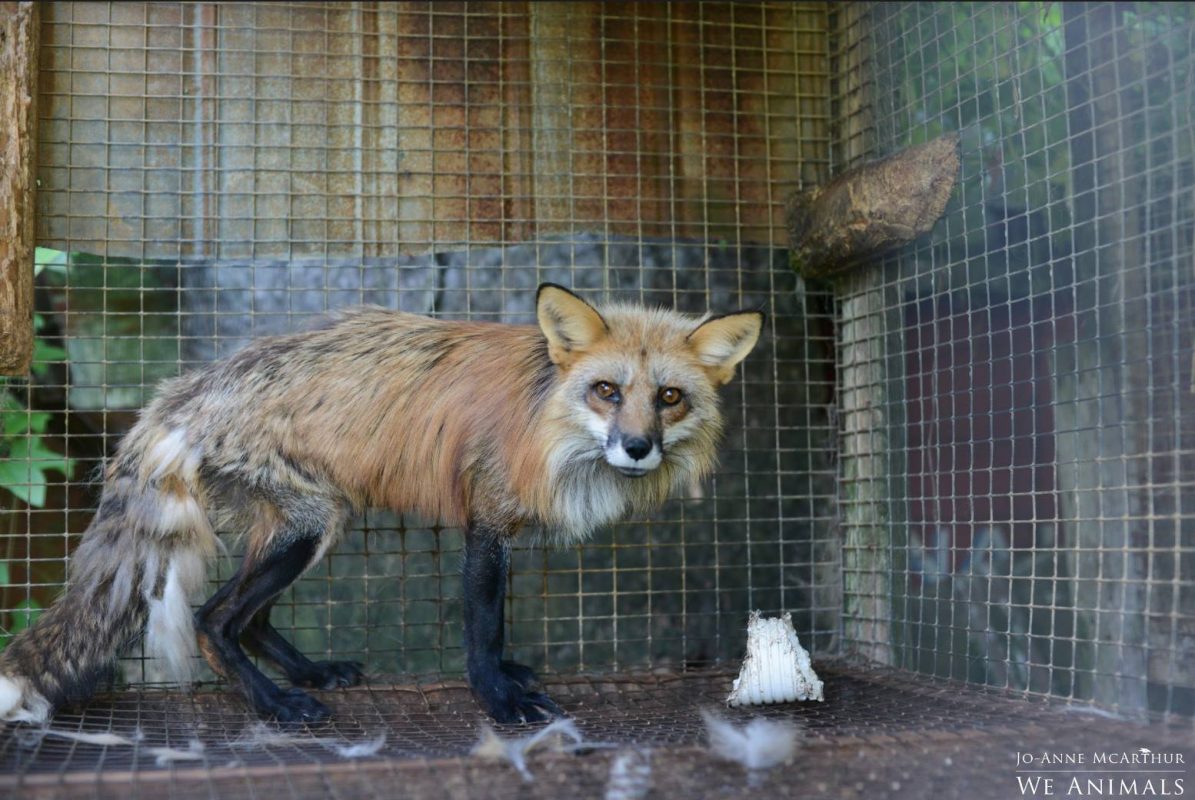 Animals commonly used for fur include beavers, chinchillas, dogs and cats (in China), foxes, minks, rabbits, raccoons, seals, and bears
Most fur comes from fur farms, where the animals experience severe distress, and often go crazy, as a result of the confinement
Animals on fur farms are typically killed through anal electrocution, and sometimes vaginal electrocution, so as to keep the fur in tact
About 15% of fur comes from fur trapping
Animals trapped in the wild can remain tethered for several days before the trapper arrives to collect his quarry
They may chew off their own limbs in an effort to escape
100 chincillas and up to 60 minks are required for 1 full-length coat (!)
10 to 24 foxes, depending on their size, are required if it's a fox fur coat (!)
Though most people aren't aware of the cruelty inherent in down, fur has increasingly become a fashion faux-pas over the years, thanks to Peta's anti-fur campaigns. But I'm in the same camp as animal rights law professor Gary Francione, who says that there's no difference morally between wearing fur, down, leather, and wool. They are all equally unethical in that they presuppose that we have the right to treat animals as objects and property to be used and exploited.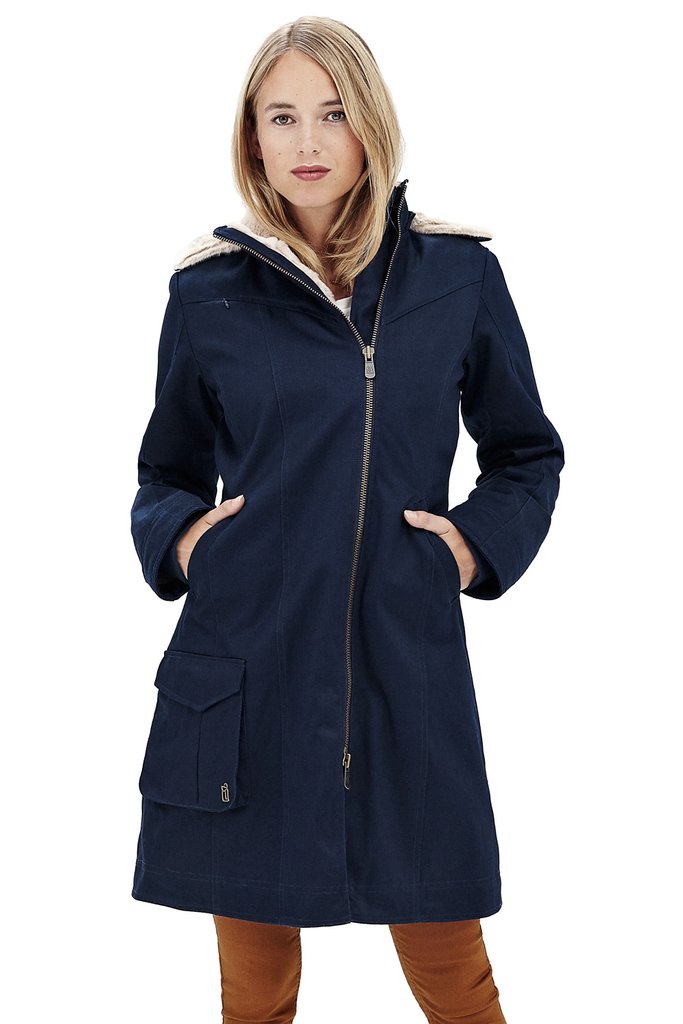 Now for the good news!
While being an ethical vegan continues to be a fashion challenge, there are more and more animal-free clothing products coming out all the time.
In place of wool, down, and fur, you can look for items that are made from cotton, polyester, acrylic or bamboo, all of which can create a surprisingly substantial buffer against the cold.
Here are some of the companies and products I'm loving for staying warm in winter.
Outerwear
In more mild weather, I wear my Sherpa Lined Parka from the Gap which was an excellent investment. It's great for upper 40's to 60's weather. When the temperature drops below 45, I'll be wearing my Hoodlamb Long Coat, which is so incredibly warm and soft. Unlike most warm winter coats, Hoodlamb's long coat isn't bulky and instead creates a slimming silhouette. If you're looking for more of a variety in terms of style, check out Vaute Couture, which sells vegan coats made from sustainable materials.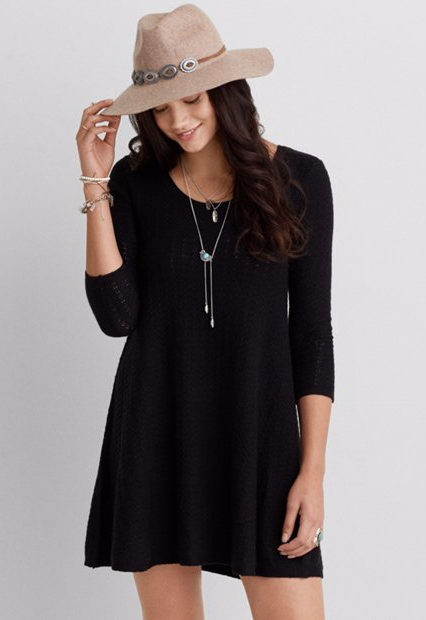 Sweater dresses
American Eagle Outfitters has a great selection of cozy and flattering sweater dresses that don't contain wool.
Jeans
My favorite jeans at the moment are the Free People Rolled Crop Skinny in black.
Flannel plaid shirts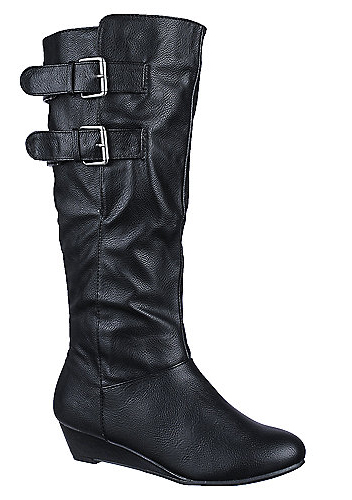 Hollister has a great selection of fitted flannel shirts, which make a soft and warm layer.
Boots
Most of the time, I alternate between a few different pairs of black wedge boots from Bamboo. They're super-comfortable, but also sleek and sophisticated-looking.
For a more casual vibe, I love my Snug (vegan Ugg) boots and Fleur zip up boots from Vegetarian Shoes. They are both good for walking long distances, particularly the Fleur boots.
I break out my Hunter boots with the fleece sock linings when there's serious rain or snow.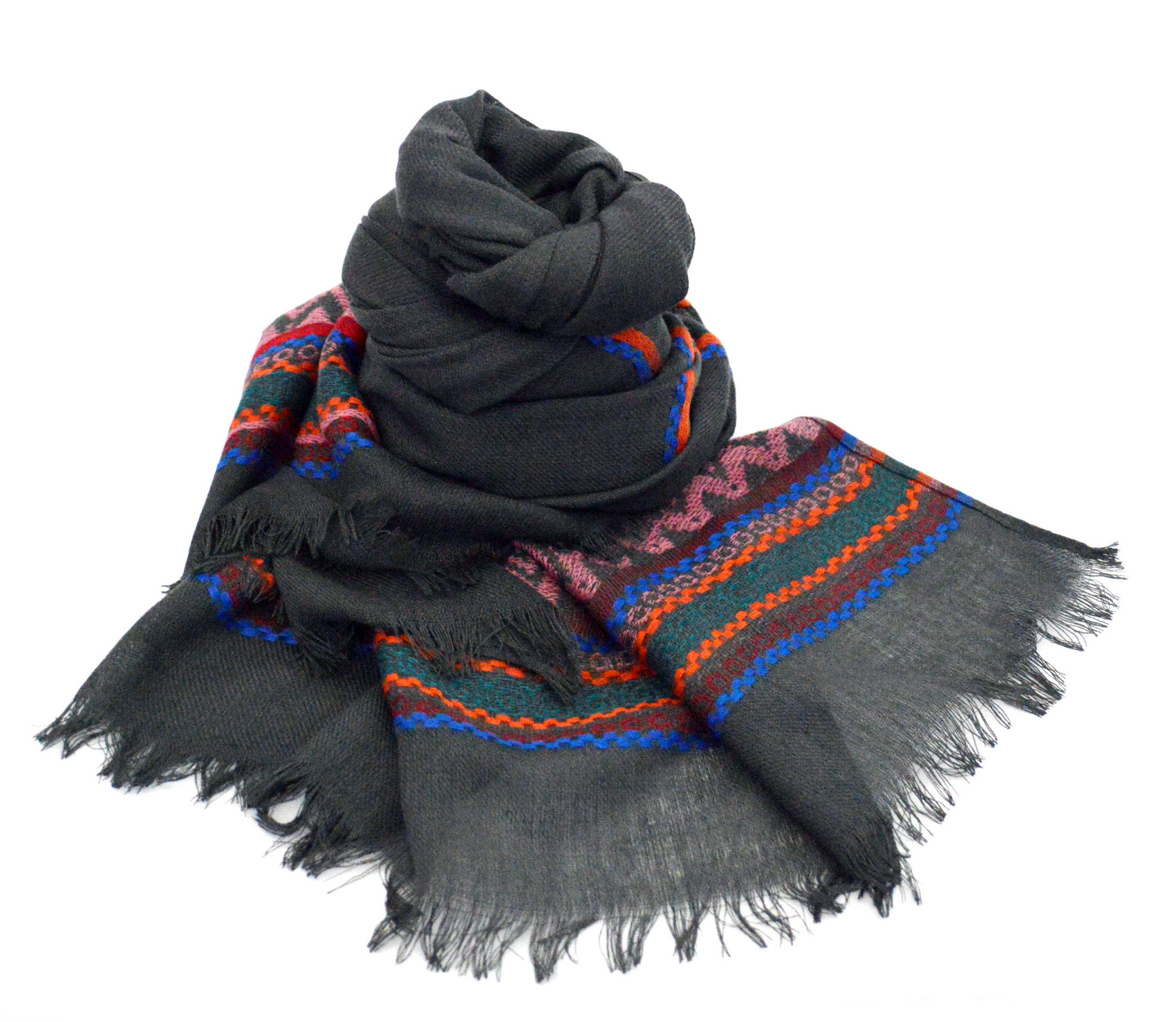 Scarves 
Bohemian Vegan Fashion has a great collection of boho-looking scarves that are reasonably priced.
Other companies I like for vegan scarves are American Eagle Outfitters and Athleta.
Hats and gloves
For hats and gloves, I like American Eagle Outfitters, American Apparel, and Athleta.
Just double-check the product description to make sure that there's no wool in them. A quick method to screen for wool, by the way, is just to assume that the higher-priced items have wool in them.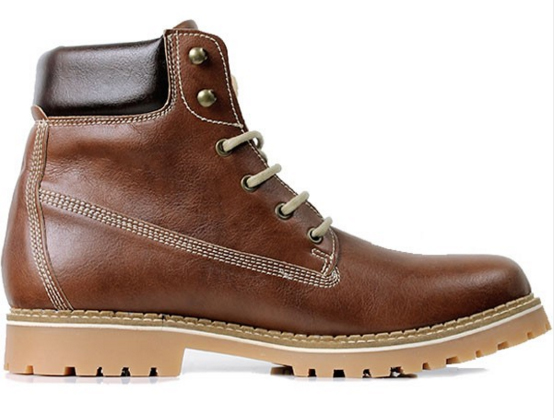 For men
Several of my guy friends have Classic Beaufort jacket from Barbour, which they wear with or without a fleece lining. Also, the aforementioned vegan brands Hoodlamb and Vaute Couture make warm and attractive coats for men, as well as women.
As for shoes, I love the look of Wills of London's Chestnut Dock Boots and Work Boots.
Products in featured image from top left: Faux Fur Scarf from Athleta // High Snug Boot from Vegetarian Shoes // Metallic Beanie from Athleta // Flip Mittens from  American Eagle Outfitters // Nordic Parka from Hoodlamb
Further reading