Like many New Yorkers, I try to head out east as much as possible during the warmer months. My parents have a house out there, where I spent all my summers growing up, and which feels much more like home to me than the city.
The moment I get there, I instantly feel peaceful, relaxed and happy – and all of my stress and anxiety falls away. It's pretty awesome.
What's not awesome is that being away from the city means that finding vegan food can be a lot more challenging. In the city, I have tons of health food stores to go to for groceries, vegan lunch joints like by CHLOE and Blossom du Jour where I can get yummy gluten-free sandwiches, and many juice-eries to choose from should I need some green juice. Way out east, on the other hand… not so much. Although, I will say that things have gotten a lot better over the years as our culture has become more health and nutrition-oriented.
The first summer I came out as a vegan, I struggled quite a bit. I wouldn't plan what I was going to eat ahead of time, and which stores and restaurants had items that would be veg-friendly. As a result, I'd eat tortilla chips and hummus for breakfast (not particularly unhealthy, but still…), french fries for dinner at whatever restaurant my friends / family were going to, and sometimes I just straight up starved because I didn't have anything to eat, didn't know what I would get if I went to the store, and was too lazy to figure it out.
Several years later, things are much different for the following reasons:
I'm a better cook
I know more about vegan nutrition
I'm better at planning ahead
Our culture is beginning to become more conscious of how nutrition affects our health
Veganism and healthy eating is no longer considered hippy and crunchy, but edgy and sophisticated
Restaurants have become more hip to health trends and the farm-to-table movement
And finally, the 7th reason is that I have the lay of the land down as far as restaurants and stores serving healthy vegan options go. Here is my round of veg-friendly health food stores, lunch joints, and restaurants, as well as a few of my other favorite spots (yoga, beaches, hiking, etc).
Health Food Stores & Lunch Spots
Provisions – Sag Harbor
Provisions is an awesome health food store which was recently expanded and renovated. They have an excellent selection of fresh, organic produce, all the vegan pantry items you need (ex: chickpea flour and ground flaxseed), and feature lots of different brands of natural cosmetic products. There's also a great sandwich / juice / smoothie counter and seating area. I usually get their green juice, but ask them to add ½ granny smith apple because even for me, with my disdain for sugar, it's a little too intense. If I'm hungry, I'll get their chocolate peanut butter shake or vegetable stir-fry.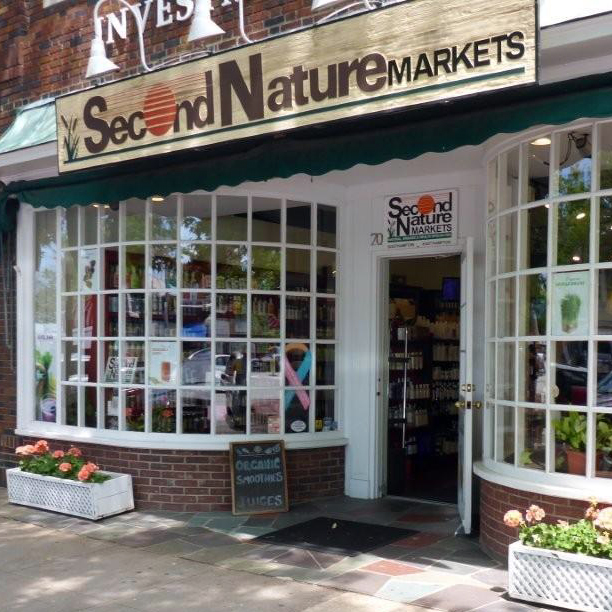 Second Nature Markets – East Hampton and Southampton
Second Nature Markets is a 2-store chain selling the normal items and ingredients you'd expect to find in a health food store (organic produce, tempeh, raw cashews, snacks, etc.) supplements, natural hair and body products, and a great juice bar. I like the Carrot O Squared: carrots and oranges, and the Green Goddess: celery, cucumber, spinach, kale and parsley.
The Market – Greenport
Like many successful health food stores, The Market started as a tiny little hole-in-the wall, and then expanded into a roomy store space with extensive inventory. I usually stop here for snacks like Harmless Harvest coconut water, popcorn, and chocolate. The Market also has a popular sandwich counter, with lots of vegan options. Before I went gluten-free, I used to love their hummus wrap and award-winning roasted vegetable wrap.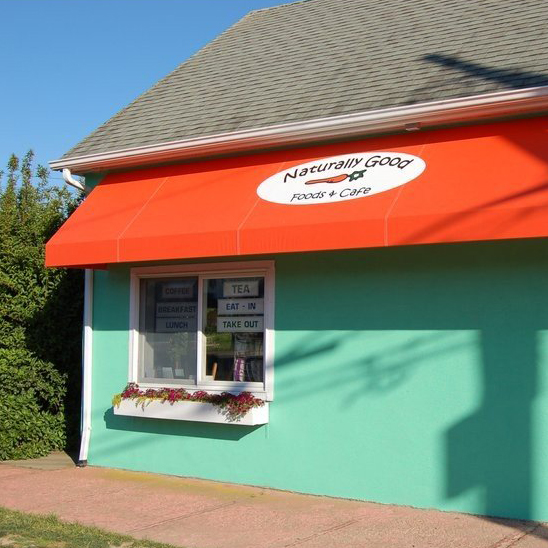 Naturally Good Food & Café – Montauk
This cute little natural foods store is great to stop by for healthy staple ingredients, or sandwiches and kombucha on the way to the beach.
The last time I was there, I got their Cajun Tofu Wrap – with grilled blackened tofu, vegan cheese [instead of cheddar cheese], lettuce, tomato, and avocado – on a gluten-free wrap. It was really yummy!
Just be careful when you order a vegan sandwich, to specify that you're vegan, and don't want any queso with the tortilla chips they provide.
Simply Sublime – East Hampton
Simply Sublime has some grocery items, but is mainly a lunch spot. As far as tasty food goes, it's probably the best option of all if you want a healthy vegan breakfast or lunch. Menu items are unique and delicious, and the ingredients are always top-quality. I usually get The Dr. Oz juice, inspired the green juice that Dr. Oz swears by and Oprah calls "a glass of fresh." It has kale, cucumber, parsley, granny smith apple, spinach, lemon, and ginger (fairly similar to my Detox Green Juice). For lunch, I'll get their delicious Crunchy Thai Wrap – Asian-inspired cole slaw, shredded carrots, mixed bean sprouts, and roasted veggies with their famous peanut sauce. I also highly recommend their house-brewed kombucha.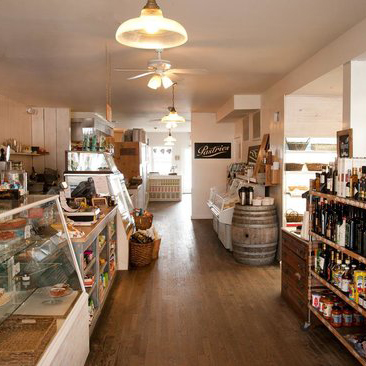 Marie Eiffel Market –Shelter Island
Marie Eiffel's food store isn't geared towards vegans or vegetarians, but it has some – some being the operating word – fresh vegan food items made daily including a delicious (though overpriced) chia seed pudding, fresh-squeezed orange juice, and green juice. They also sell healthy products such as Kombrewcha, olive oil potato chips, artisanal vegan chocolate, and gluten-free pasta. Plus, there's a nice outside area where you can sit and eat overlooking the harbor.
Dinner
Sen – Sag Harbor
Sen is a chic Japanese spot in Sag Harbor, which like most sushi restaurants has lots of vegan options. The last time I was there, I had the Sweet Potato Tempura roll, Shitake toll, and Avocado roll.
Vine Street Café – Shelter Island
Considered by many to be among the best restaurants on the East End, Vine Street offers eclectic dishes using fresh, local ingredients and a simultaneously sophisticated and rustic atmosphere. While they don't have any vegan entrées, it's possible to get 3 of their vegetable sides for $27. I always get the Lemon Spinach, Bok Choy and Mushrooms, and Spicy Sautéed Broccoli Raab. They also have great French Fries – just ask them to leave out the aioli.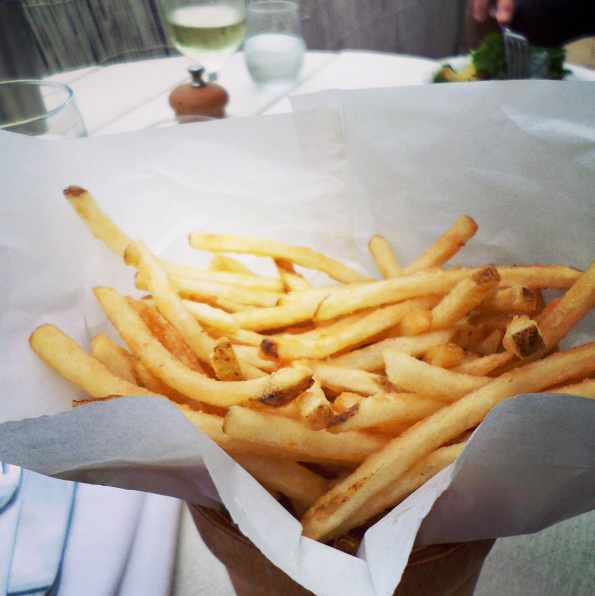 Sunset Beach – Shelter Island
Sunset is a Balearic and Saint Tropez-inspired beachfront restaurant and bar featuring chic décor, views of the beach and sunset, with nu-jazz, bossa nova, dub, and house music playing in the background. Most of the time I go there to meet my friends for drinks, but they also happen to be one of the few places on the East End with a very veg-friendly menu with farm-fresh veggies.
I like to get the fried artichokes as an appetizer and as an entrée the Cauliflower Steak with snap peas and baby heirloom tomatoes
Their French fries are off the hook and make an excellent snack. Also worth trying is the Salade "Modele" – with kale, avocado, and a la mode dressing, as well as the Crudités – seasonal vegetables with tapenade.
The Surf Lodge – Montauk
The once-divey Surf Lodge on Fort Pond in Montauk recently underwent a renovation and now boasts whitewashed walls and beachy décor. Their menu also received a makeover by acclaimed Australian chef Chris Rendell, and now features dishes with lots of local vegetables, as well as vegan and gluten-free options. When I went there earlier this summer with my parents I had the corn ravioli, which was so incredibly good and hands-down one of the best pasta dishes I've had since becoming vegan. The Surf Lodge showcases live bands most nights, and when I was there, they had the best reggae band playing!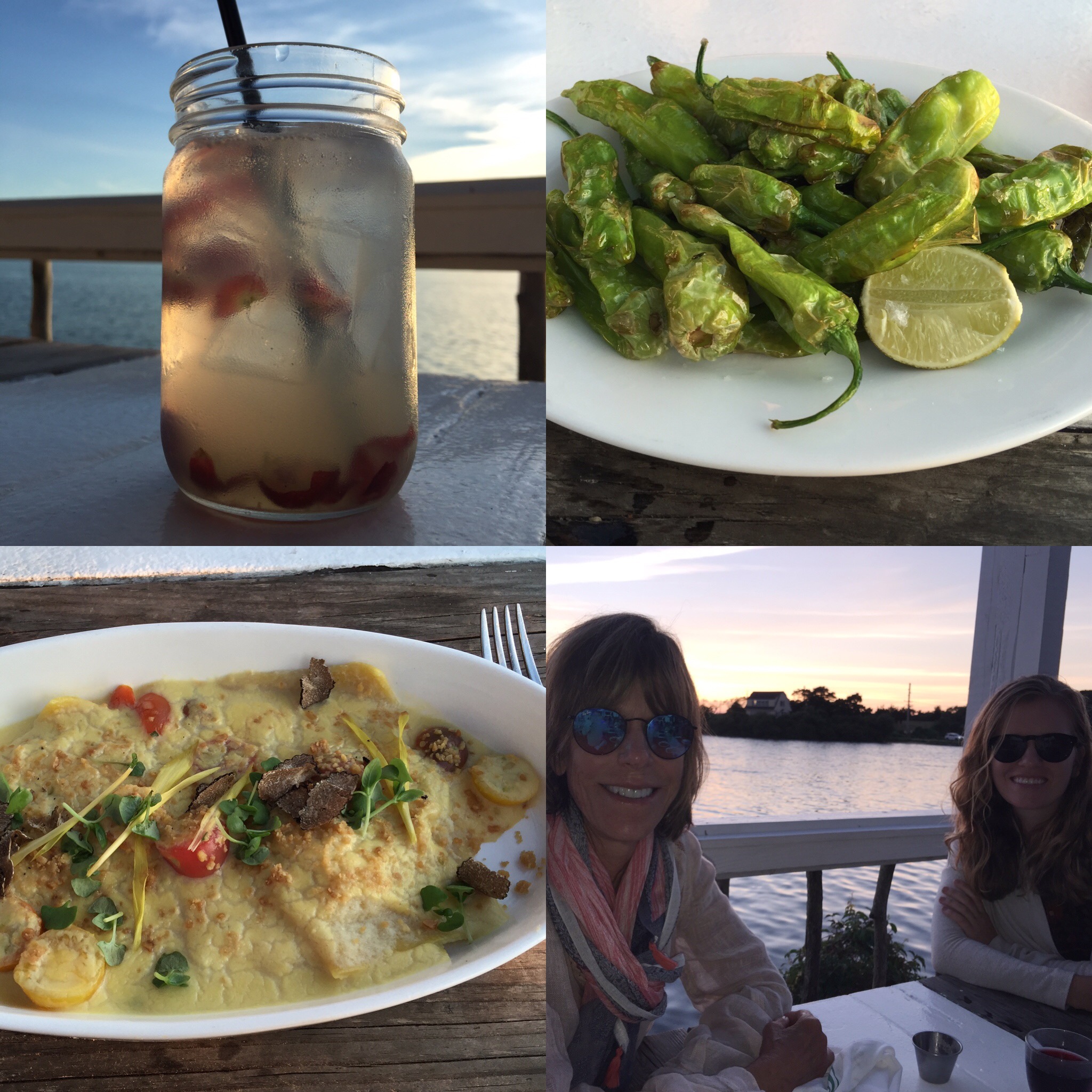 Maria's Kitchen – Shelter Island
Maria's serves authentic Mexican cuisine that is delicious. In addition to her selection of vegetarian wraps, there are lots of items that can be made veg if you ask them to leave out the cheese. Maria's signature wrap is probably the best vegan option on the menu, which has grilled zucchini, bell paper, tomato, onions, and kale, with avocado and pesto. If you're gf, you might want to bring your own gluten-free wrap and ask them to use that instead of the whole wheat wrap it usually comes on.
Also be sure to pick up some of her guacamole and chips – they're amazing!
Interesting background story: before Maria opened the store 4 years ago, the same space was occupied by Greeny's – a health food store selling juice, smoothies, and healthy sandwiches. Maria worked there and more or less ran the entire store in the owner's absence and that was when I first met her. When Greeny's closed, she had the idea to transform it into a Mexican kitchen and the rest is history.
Other hot spots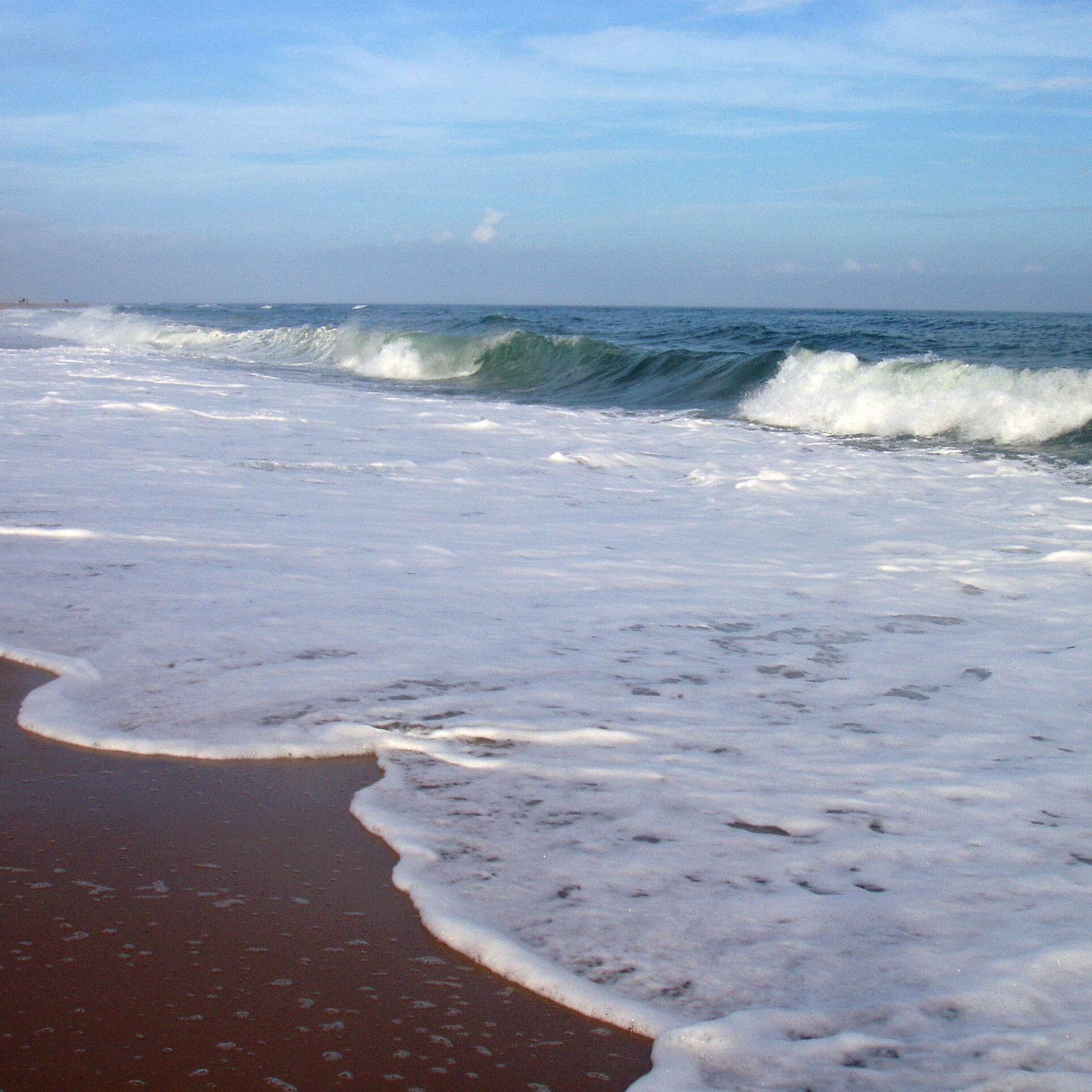 Beaches
There are tons of beaches in the Hamptons – some private, some public. Like most people, my favorite beaches are mainly well-kept secrets – and if I told you, I'd have to kill you. But overall, my favorite beach is Sagg Main Beach in Sagaponack, which is public and costs $20 for 1-day parking. Apparently, Sagg Main also has weekly drumming sessions at 6 pm on Mondays which I haven't been to but which sound super-cool.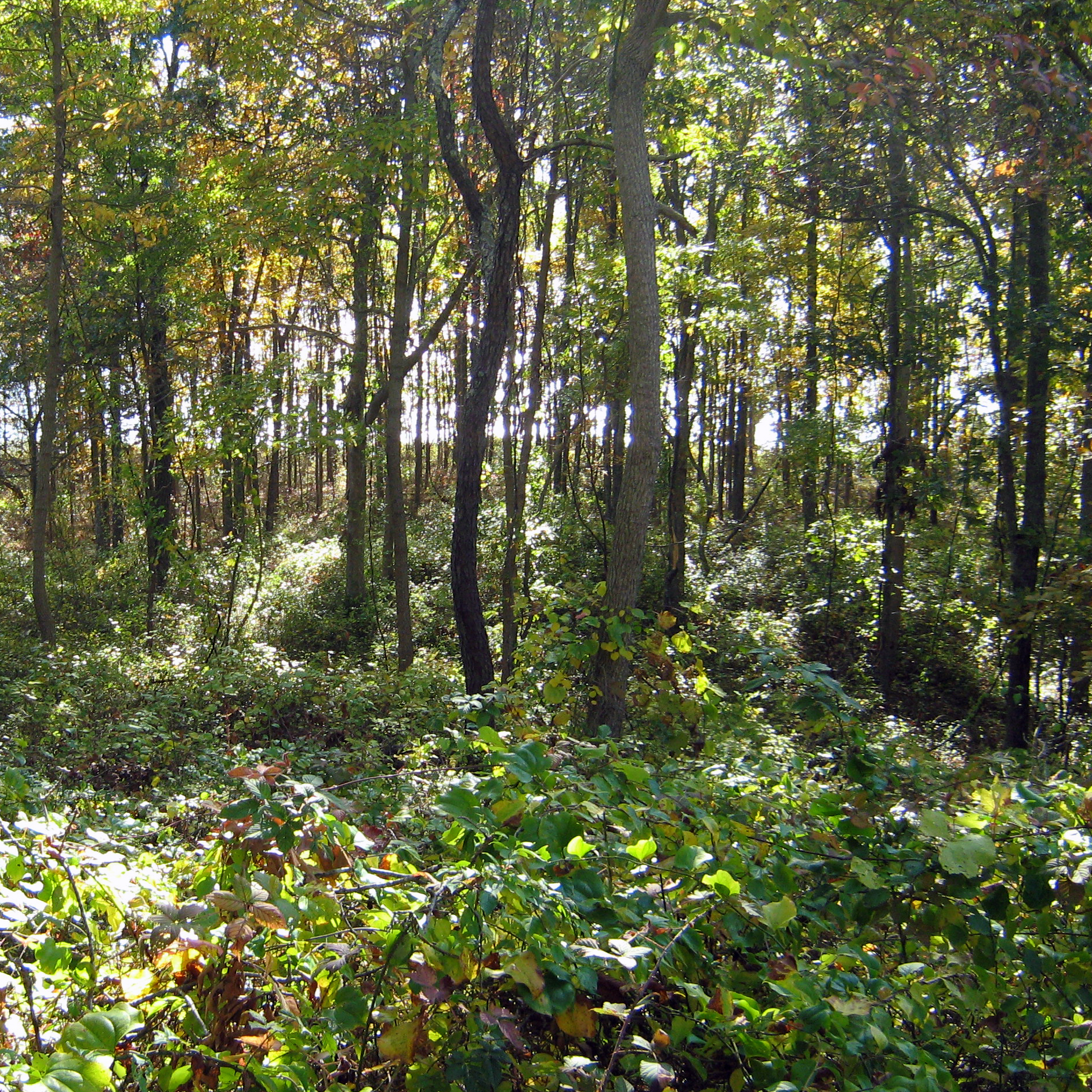 Hiking
The single best place to go hiking on the East End is Mashomack Preserve on Shelter Island. This preserve, run by the Nature Conservancy, boasts the largest area of unadulterated land on the East End, with 4 different trails varying in length – the longest being 11 miles. I usually do the Green Trail, which is 6 miles and should take you about 2 hours, if you're walking at a good clip. Donations are recommended. 
Workout
The East End has most of the same boutique workout chains you'd expect to see in the city – Soul Cycle, Fly Wheel, and Exhale, for instance. But being a yoga fan myself, my two favorite workout options are:
Hamptons Hot Yoga – Bridgehampton and Montauk
I go fairly regularly to the Bridgehampton location during the summer. It's one of nicest hot yoga studios I've ever been to, with a minimalist, dim-litted atmosphere, and beautiful bamboo floors. Classes are the perfect temperature – the ideal blend of humid and heat, without being too hot. After class, fresh watermelon slices are served.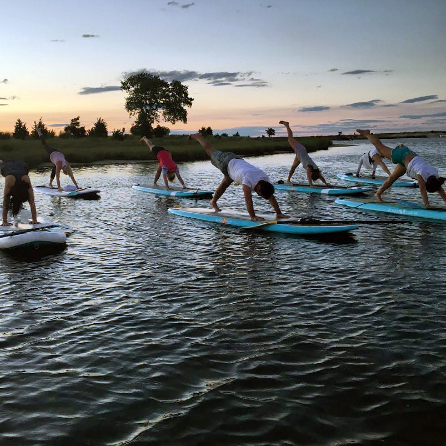 Kamadeva Stand Up Paddleboard (SUP) Yoga – Sag Harbor, East Hampton, and Shelter Island
SUP yoga requires lots of balance and focus, which along with the exhilarating experience of doing yoga on the water, makes it a very rewarding workout. Jessica Bellafotto, who directs Kamadeva Yoga also runs Full Moon SUP classes at dusk, which are more expensive but probably worth it.
Economizing
It goes without saying that restaurants and food stores selling healthy food in the Hamptons area are bound to be expensive. Therefore, I find it helpful to strategize before getting out there. Here are some of my tips for budgeting when out East.
Bring your own food
You will likely save a lot of money this way.
I always plan what I'm going to eat ahead of time, and then bring groceries out with me on the train. Usually, I'll plan two meals and bring out whatever ingredients aren't already in my parent's house with me on the train. I also pack snacks such as popcorn, vegan cheese, and dark chocolate.
I keep a juicer at my parents' house, so I also pack the ingredients for my favorite green juice – lemons, cucumbers, granny smith apples, and kale.
All of this usually holds me over for most of the weekend, as there are always leftovers from whatever I make.
Sometimes I get pantry items (which you can check out in my Store) shipped from Amazon as well, so I don't have to carry as much out with me.
Meet friends at the beach for drinks and sandwiches
Instead of meeting my friends at an expensive bar or restaurant, I like organizing get-togethers on the beach while the sun is setting. We drink rosé and talk for a few hours before heading to a bar, and by the time we get there we don't feel the need to buy as many drinks and are ready to go home sooner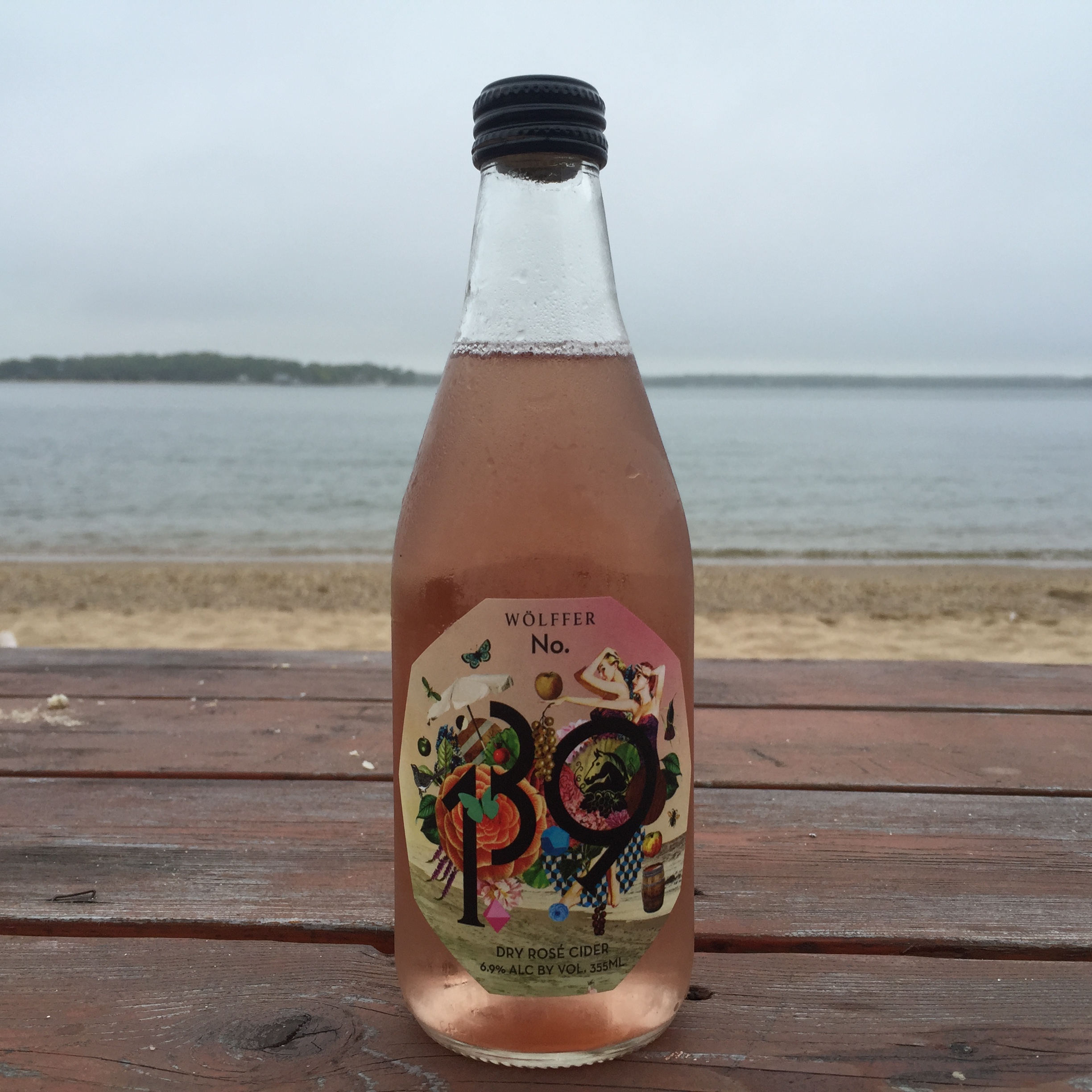 Barbeques, dinners, and un-veg-friendly restaurants
When it comes to these sorts of situations, it's best to expect slim pickings and that you may not be able to find anything to eat, period. Therefore, I'd advise eating a small meal / heavy snack beforehand and giving your host a head's up so that they might make something special for you on the side. At this point, my friends usually just automatically remember to pick up veggie burgers for me if it's a barbeque, or to scan the menu to make sure there's something (a salad or vegetable side, for example) so I won't have to scavenge.
Other hacks
Try to avoid travellng there and back from the city when everyone else is. I try to get start my weekend a little earlier and end it a little earlier than everyone else.
Take the train, not the bus. The only one thing worse than being on the LIE, is being stuck in traffic on the LIE, while in a small confined space with other people. The train is roomier and more dignified, and it goes at a steady pace so you don't get carsick and you know exactly when you're going to get there. The scenery is also better.
If you're driving, bring some good tunes. If you're not driving but are going to be in a car, make sure you have a good movie or TV show downloaded. Chances are, you will be stuck in some gnarly traffic so just brace yourself and be prepared.
Be present. There's no point being in a beautiful location if you're going to be in a pseudo virtual reality most of the time. I personally try to take a break from technology as much as possible when I'm out east and mindfully connect with nature by bird watching, collecting shells, walking, swimming, lying out in the sun, etc. If I do take pictures on my iPhone, I wait until I'm not in nature anymore to post them on social media. Nature can be therapeutic and restorative, but only when you're disengaged from technology. If you're interested in learning more about the healing qualities of nature, check out my post on Connecting with Nature, and watch this hilarious short video called Nature Rx on YouTube.