With the warm weather and social festivities taking place, what better time than summer to show people that wearing cruelty-free clothing can be easy and fashionable?
Before I jump into the brands that I like to get my summer clothes from, let's review the materials that must be avoided in order to be vegan in terms of what we wear:
Leather and suede – The hide of cows who were confined, abused, slaughtered, and possibly skinned alive
Wool – Taken from sheep who were: mutilated without anesthetization; roughly manhandled; had their hair which keeps them warm and protected from the elements stolen from them; and eventually shipped to the Middle East to be brutally slaughtered
Cashmere – Shorn from the underbellies of goats who were likely dehorned and castrated without anesthetization, and later sold for slaughter
Silk – The product of boiling silkworms when they are still in their caterpillar stage (it takes about 3,000 silkworms to make 1 pound of silk)
I won't get into the issues around fur and down, as those are mainly only relevant in winter, but you get the idea.
We may consider ourselves to be vegan if we don't eat animal products.  But if we're still wearing leather and wool… we're not really vegan. Consuming a plant-based diet is a part of veganism, but does not in and of itself encompass the overall vegan ethic.
I called myself vegan in the immediate months after I gave up animal products because, like most people, I had not made the connection yet that my leather shoes and bags were made of the hides of dead animals. Of course, I knew on an intellectual level what leather was made of, but I didn't really get it – much in the same way that I had known what steak was, but hadn't ever considered that I was eating a dead animal who had had a miserable existence on a factory farm.
A few months after becoming vegan, however, I realized that if I really was going to call myself vegan, I had to be consistent and start inventorying all the ways I was using animals. I gave away my beloved Frye cowboy boots and Rainbow flip flops, and all the nice bags I had acquired over the years. And I started investigating vegan alternatives,
In the words of Donald Watson, who coined the term 'vegan': "Veganism denotes a philosophy and way of living which seeks to exclude, as far as is possible and practical, all forms of, and cruelty to, animals for food, clothing, or any other purpose, and by extension promotes the development and use of animal-free alternatives for the benefit of humans, animals, and the environment."
This means that if we're really vegan, we don't eat animal products of any kind, we don't go to zoos, circuses, aquariums, horse races, etc. and emphatically do not wear animals.
For those who object to vegan leather because it's made of non-organic materials, I will concede that we need to come up with better alternatives to polyurethane (PU). PU is the most common leather sub, and it's not an eco-friendly material by any stretch of the imagination
But while PU may not be eco-friendly in and of itself, it is undeniably a more eco-friendly alternative to leather.
Genuine leather is much, much worse for the environment than fake leather. The toxic chemicals required to prevent animals' hide from decomposing include, cyanide, tannins, formaldehyde, chlorophenols, hexavalent chromium salts, ammonia, and hydrogen sulfide. These all find their way into the soil, air, waterway when an animal's skin is being chemically treated to be made into leather. It also takes 20x more energy to create an item made from leather than one using synthetic materials.
Environmental issues notwithstanding, it ultimately comes down to this:
Clothes sourced from animals involve the brutal enslavement and mistreatment of voiceless beings that have the same capacity to suffer as we do.
There are synthetic alternatives that do not require animals to be abused and suffer.
So shouldn't we be using them instead?
On that note, here are my favorite places to get clothes for different summer fashion categories.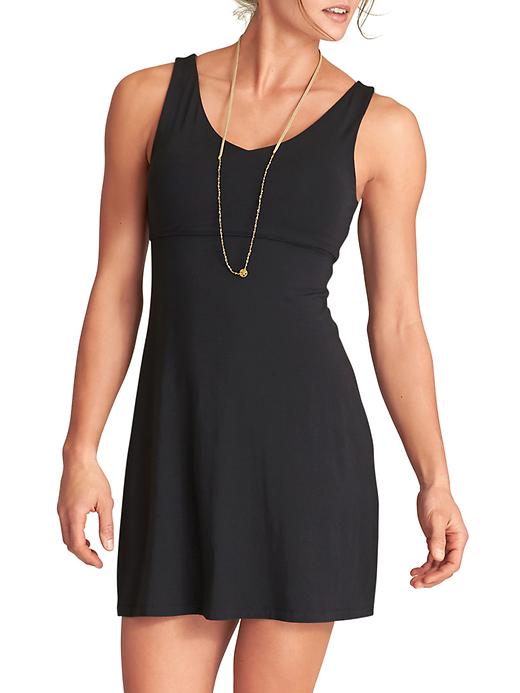 Dresses
The material to avoid here is silk. Good silk alternatives are cotton, linen, bamboo, and polyester.
My favorite brands for day dresses are:
For more fancy occasions, I usually search for Banana Republic and Anthropologie on eBay. In general, I would advise staying away from J.Crew, as their cocktail dresses are usually made with silk.
Sweaters
Check labels and product descriptions for cashmere, wool, or angora. Good alternatives are cotton, acrylic, bamboo, polyester, and modal.
American Eagle Outfitters – This is my all-time favorite brand for vegan sweaters. I especially love their Feather Light and Ahh-Mazing Soft Collections, which feel just like cashmere – but are vegan!
Abercrombie & Fitch – Not all of A&F's sweaters are vegan – some contain wool and cashmere – but the vegan sweaters they do have (cotton, polyester, acrylic) are excellent quality.
White jeans
White jeans are a must for any summer wardrobe. I have two pairs of Free People's Roller Skinny they're soft, snug-fitting, and comfortable.
Tee's
My favorite brand for t-shirts are Project Social T. They're great quality and made in the U.S. Most of them can be dressed up or down and go great with white jeans!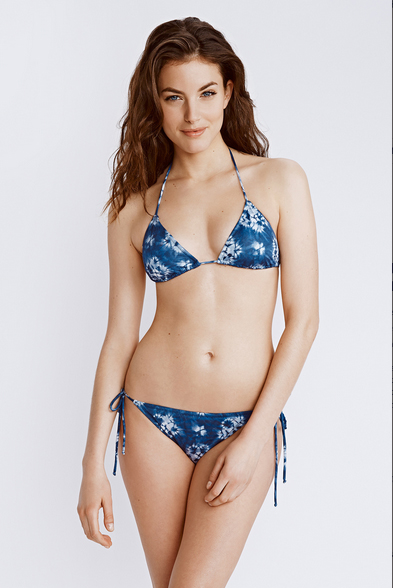 Bathing Suits
Most mainstream bathing suits are made with nylon – a very un-eco-friendly material that emits nitrous oxide into the air and water while being manufactured.
As an alternative, I highly recommend Faherty Brand's bathing suits. They are made with beautiful, unique designs and made from recycled water bottles.
Be sure to peruse their sales, as they usually will have a bunch of different designs for significantly discounted prices.
Hats
Summer hats are usually made with straw, so for the most part, you're in the clear. Just make sure that whichever hat you're considering doesn't have leather trim.
I have a few great sun hats San Diego Hat Company. They make great-quality, comfortable hats at a reasonable price. Note: check the product description because some of their hats are made with leather-trim or wool.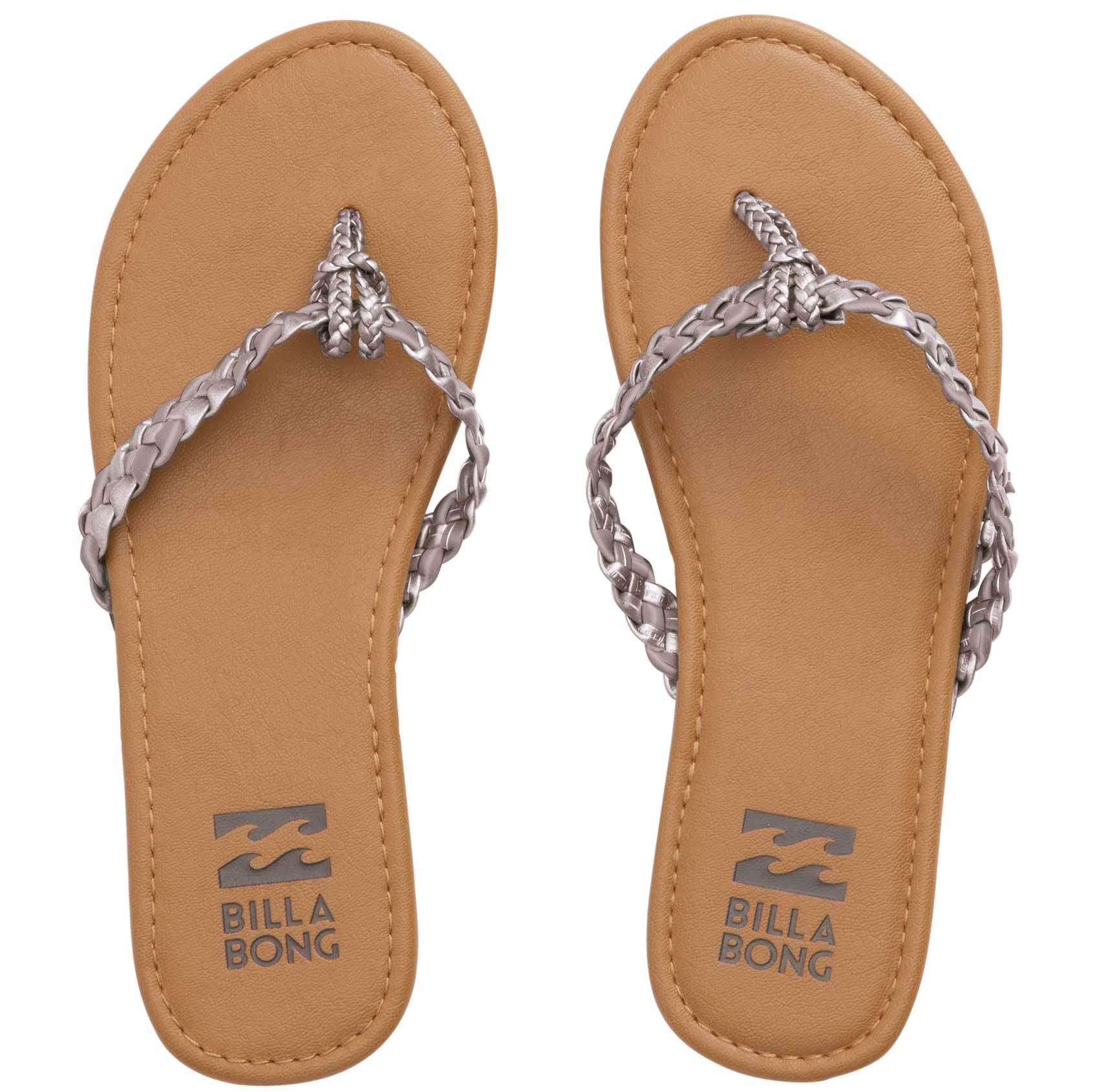 Sandals
In general, surfing stores can be great for finding summer sandals. Billabong and Swell have great collections of "faux leather" sandals.
Most days in summer, I wear Billabong Braidy Sandals  in Gold. They're comfortable and go with everything!
Mohop sandals are made from recycled skate boards. They come with adjustable and replaceable ribbons that allow you to create infinite varieties of styles. I have a pair of the mid-wedge sandals and always get lots of compliments when I wear them.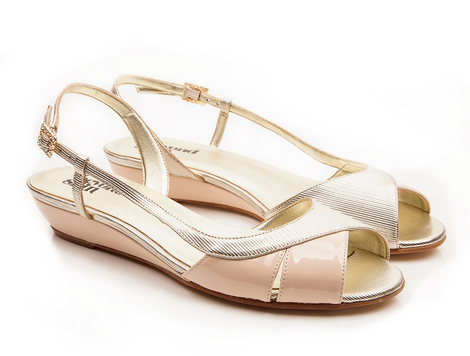 Beyond Skin, a store based in the UK also has some cute, excellent quality sandals. I have a pair of gold wedges from them that I've had for several years and still wear all the time.
As I said in Vegan Shoes, I recommend gold, metallic, or nude / beige shoes and sandals for summer as they are the most versatile.
Belts
I don't really wear belts that much, but good places to buy them are Cliff Belts and Forever 21.
Happy shopping!
Clothing featured above:
Clockwise from top left: Francis Fifty Fifty Sunglasses from Shwood // Woven Paper Cowboy with Coconut Trim Detail from San Diego Hat Company // Flowy Printed Maxi Dress from AEO // High Wedge Slide Sandal from Mohop // Feather Light Cardigan from AEO
Further reading