Spring is a time to put away our heavy winter clothes and make way for some lighter and more vibrant garb. In this post I'll share some of my favorite brands for purchasing vegan spring clothes.
But first let's quickly go over first the non-veg materials typically found lurking in spring fashion items:
Leather and suede – The hide of animals who were confined, abused, slaughtered, and possibly skinned alive
Wool – Taken from sheep who: had"mulesing" (chunks ripped out of their skin) performed on them without anesthetization; had their hair, which provides insulation from cold weather roughly shorn from them; and were eventually shipped, on a long arduous boat trip, to the Middle East only to be brutally slaughtered
Cashmere – Shorn from the soft undercoat of goats who were likely dehorned and castrated without anesthetization, and later sold for slaughter
Angora – From rabbits who were confined in cages, which injure the sensitive pads of their feet, leading to painful ulcers. They were crudely strapped to boards when their fur was shorn from them, a terrifying experience as they are prey animals. Some had their fur violently ripped out of them as they screamed in pain. 90% of angora comes from China, which has nothing in the way of animal protection
Silk – Made by boiling silk worms when they are still in their caterpillar stage
I went deep on the issues with fur and down in Winter Fashion – these aren't particularly relevant for spring, so I'm not going to get into them here.
In sum, we're not vegan if we eat only plant foods, but then go and wear wool and leather as if veganism only refers to what we eat.
Veganism is not a just diet – it's, in the words of Donald Watson, who coined the term 'vegan':
"a philosophy and way of living which seeks to exclude, as far as is possible and practical, all forms of, and cruelty to animals for food, clothing, or any other purpose, and by extension promotes the development and use of animal-free alternatives for the benefit of humans, animals, and the environment."
So if you're really committed to living out the vegan ethic, you will extend your practice of rigorously avoiding animal products to your closet as well as your kitchen.
Now on to my favorite brands for vegan spring clothing!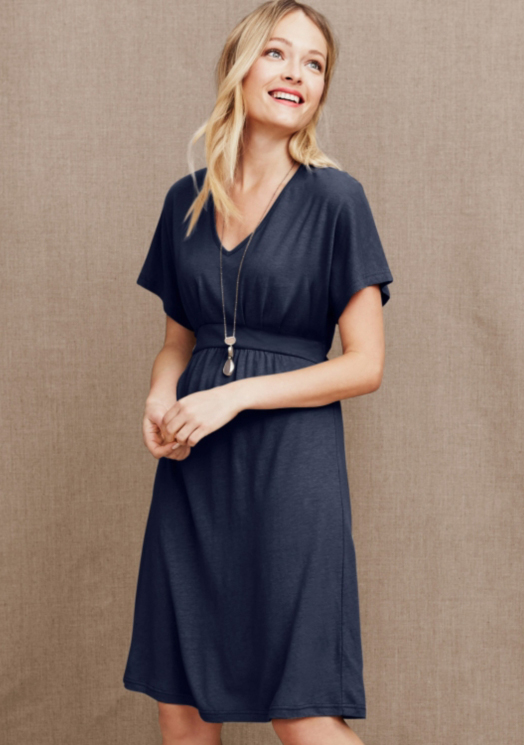 Day dresses
Abercrombie & Fitch (check product description for wool or cashmere)
Garnet Hill (check product description for wool or cashmere)
For more fancy events, I'll do a search for Anthropologie or Banana Republic dresses on eBay. I try to avoid J. Crew cocktail dresses, as theirs are typically made with silk.
Jeans
I would prefer brands that used organic denim, but haven't found ones that actually fit me well yet. For now, I like the Roller Skinny from Free People.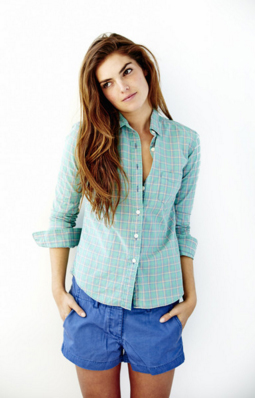 Tee's
Project Social T's shirts are great because they can be dressed up or down. They're also "Made with love in Los Angeles." 
Button down shirts
Faherty Brand's button down shirts are not only beautiful, but soft and made with organic cotton. Prices tend to be somewhat on the higher end, but they have amazing sales and you can get the same great quality shirts at a significantly discounted price.
Fashion tops
Lucky Brand has great, reasonably-priced bohemian-looking fashion tops.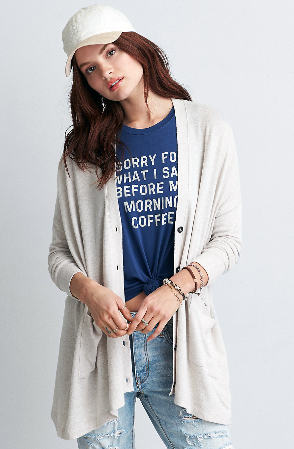 Sweaters
American Eagle Outfitters – Warm, soft, versatile, and great quality. Keep an eye out for their Feather Light sweaters. They feel just like cashmere – but unlike cashmere, they can be thrown in the wash, don't pill easily, and are much less expensive.
Abercrombie & Fitch – Read the product description to make sure it doesn't have wool or cashmere.
Denim jackets
Denim jackets are versatile and can look great with black or white jeans or a dress. I have two pairs of denim jackets from the Gap: normal wash for winter to spring and faded wash for spring to summer.
Trench coats
Abercrombie & Fitch always comes out with nice trench coats each season.
You can also check out Vaute Couture's line of beautiful, edgy, and unique coats to support an eco-friendly label that cares about animal rights and veganism.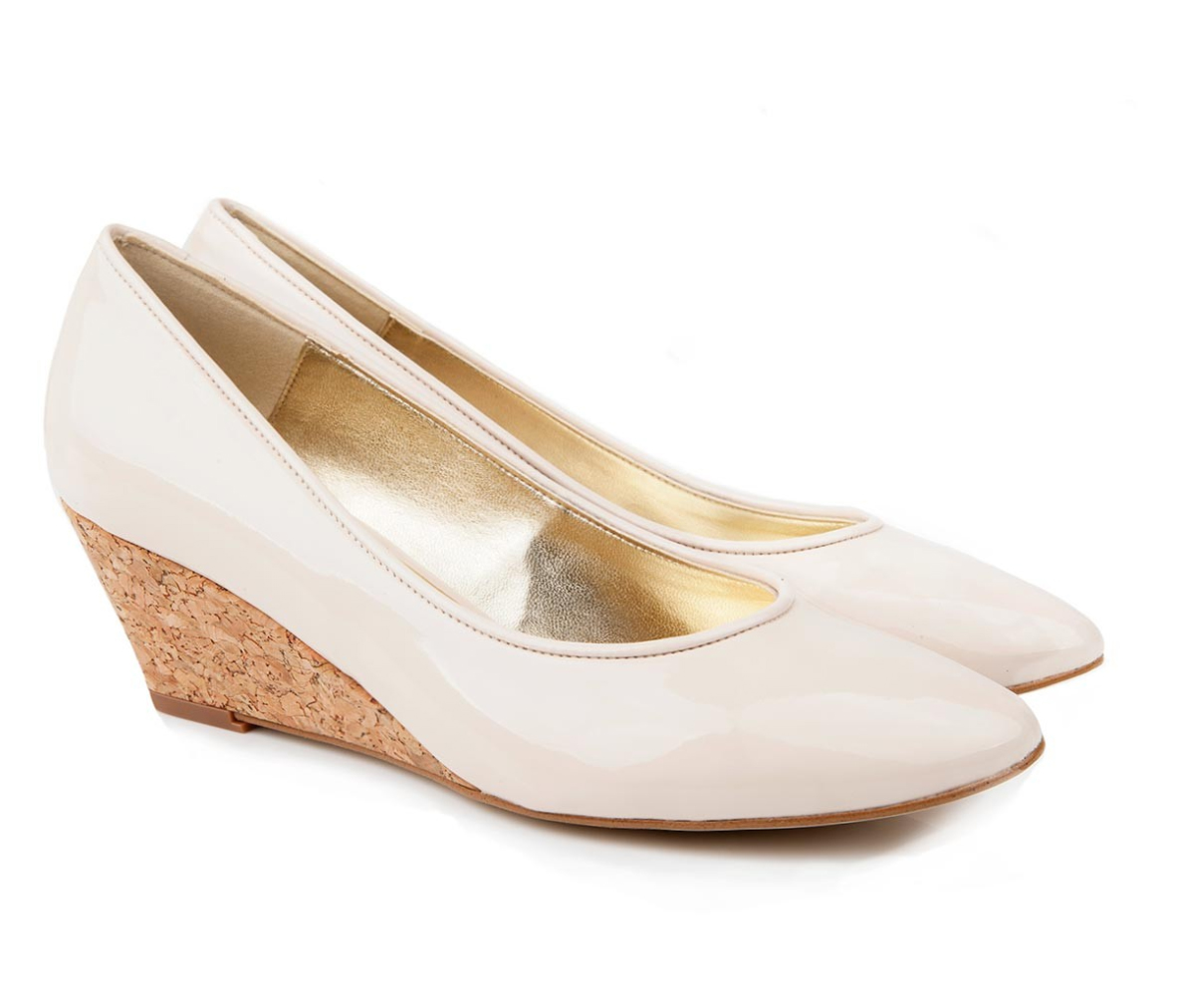 Shoes
I will never forget the advice that one of my friends, who used to work in the fashion industry, said. "Every woman should have a pair of nude shoes because they go with everything."
Shoes in neutral colors – particularly nude, beige, tan, and taupe – go with pretty much everything and make putting an outfit together basically effortless.
The vegan UK brand BeyondSkin has a variety of cream (basically nude) colored shoes for spring. And for cheaper options, you can peruse the selection of vegan shoes I've curated in the Store section of my site.
Sneakers
Trainers from Wills Vegan Shoes
Cosmo Low from Unstitched Utilities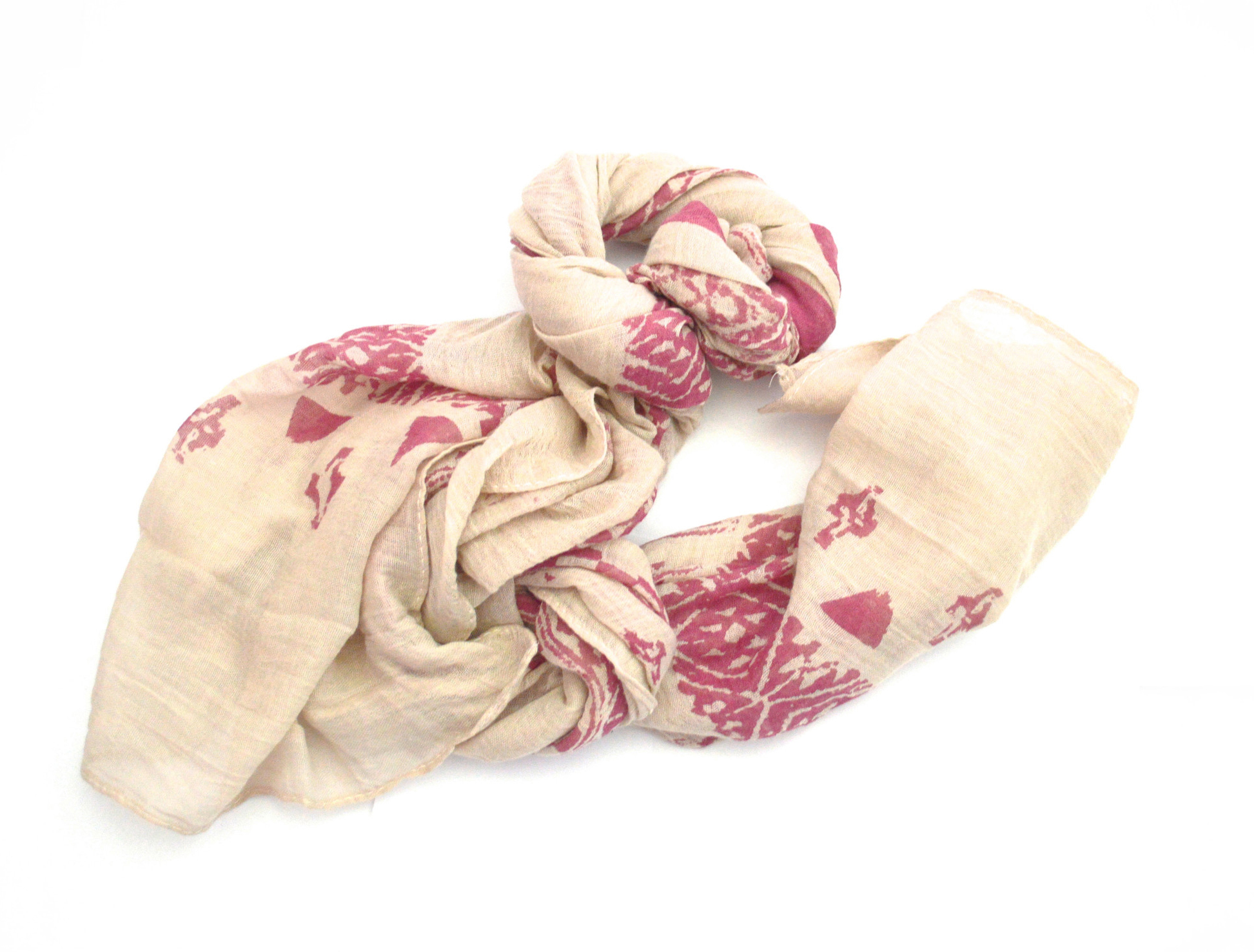 Scarves
The materials to be on the lookout for here are wool, cashmere, and silk.
Massimo Dutti and Vismaya have thick, soft scarves many of which are made from cotton, linen, or modal. However, some of them contain wool and cashmere so make sure you check the product description.
Also be sure to check out  Bohemian Vegan Fashion, which has great statement pieces. The prices are amazingly low, but you would never know it because the quality is so great.
Finally, you can always search for vegan handmade scarves on Etsy if you're looking for something more specific.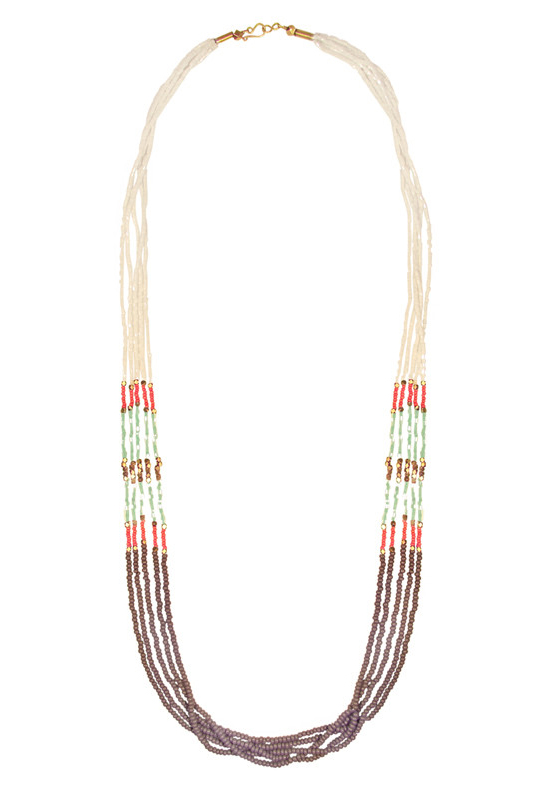 Jewelry
During the spring and summer months, I like to show off my collection of fair trade jewelry. Fair trade jewelry, unlike jewelry made from mainstream companies, supports women living in developing countries and is usually made with sustainable materials.
Another great thing about fair trade jewelry is that the pieces are usually very unique, and you'll get lots of compliments wearing them.
Some of my favorite fair trade brands are:
31 bits – Helps pull women in Uganda out of poverty; beads are made with recycled paper
Purpose Jewelry – Stunning pieces made by survivors of human trafficking in Mumbai, India. You can learn more about other ways support these girls and women at iSanctuary.org
Acacia Creations – Provides talented but impoverished artisans in East Africa, Thailand, Vietnam, India, and the Philippines with an opportunity to generate income from their work
Faire Creations – Faire helps to develop the skills of marginalized artisans in Ecuador and Vietnam, while giving them fair wages to bring items designed in New York to life.
Men's fashion
If I were a man, this season I would get:
Further reading